Hip Hop Forefather Kurtis Blow Undergoes Massive Heart Transplant Surgery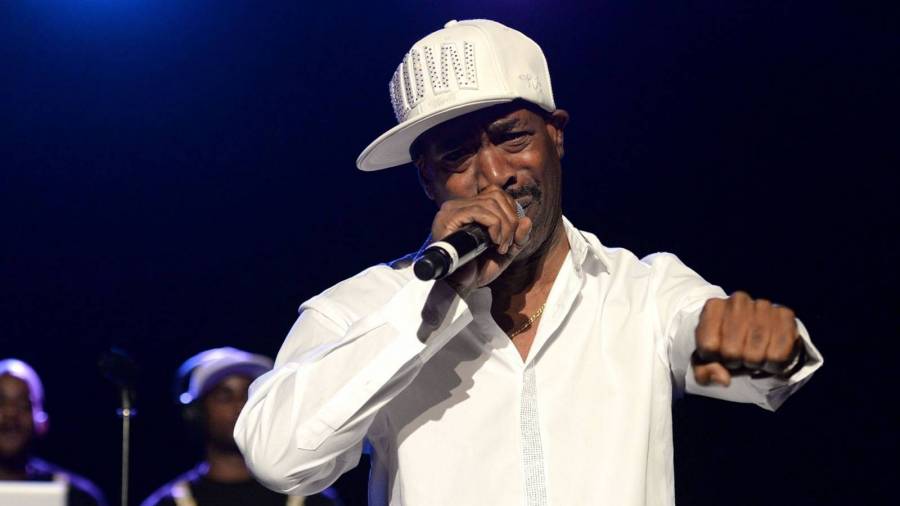 Exclusive – Kurtis Blow suffered a major heart attack outside of his Los Angeles home in 2016 and has been in and out of the hospital ever since. But with his most recent surgery, the Hip Hop pioneer and ordained minister could finally have a more permanent solution to his cardiac ailments.
On Sunday (December 6), Blow underwent a heart transplant surgery in Los Angeles and according to his wife of four decades Shirley Walker, the procedure was a success. The Washington Informer obtained a statement from Walker on Monday (December 7) which stated, "We give all glory to God for the perfect heart and transplant. He is out of surgery. Keep the prayers and praises up. God does all things well."
In another statement Van Silk sent to HipHopDX, Walker was extremely positive, saying, "Kurtis is doing great. The tubes have been removed and he's breathing on his own. AMAZING GRACE. He is very happy. They have him on high dose of pain meds so sometimes he's not coherent. Overall, everything is as expected other than he looks better than he apparently should. Everyone that has come commented on how well he looks."
Blow, whose 1980 single "The Breaks" is a bona fide Hip Hop classic, nearly met his maker in March when his spleen ruptured. In an Instagram post, he revealed he owed his wife a debt of gratitude for saving his life.
"The Covid 19 virus is crazy but last week I had another emergency surgery," he explained in the post. "My spleen was bleeding into my stomach. I went to the ER just in time because my wife made me go. I wanted to go in the morning. The surgeon said I was lucky to make it in time. They took out my spleen and saved my life. My spleen had splattered and I was bleeding internally."
The "Christmas Rappin'" legend faced another harrowing situation in May 2019 when his aortic artery dissected, requiring emergency open heart surgery. He'd just underwent a surgery to fix it the month before but evidently had complications.
"I am in the hospital at UCLA Medical," he explained prior to the dissection. "I am preparing for an aortic artery repair procedure tomorrow morning. The procedure will stabilize the artery from further damage caused by the hematoma I contacted from my recent travels to China."
In the wake of Blow's medical emergencies, the 61-year-old MC joked he was a "cat with nine lives" and it's beginning to look like that really is the case. HipHopDX sends our support to Blow and his loved ones.