Hip Hop Week In Review: Kendrick Lamar & Lupe Fiasco Rap Debate Rages On & Tory Lanez Challenges His Cancelation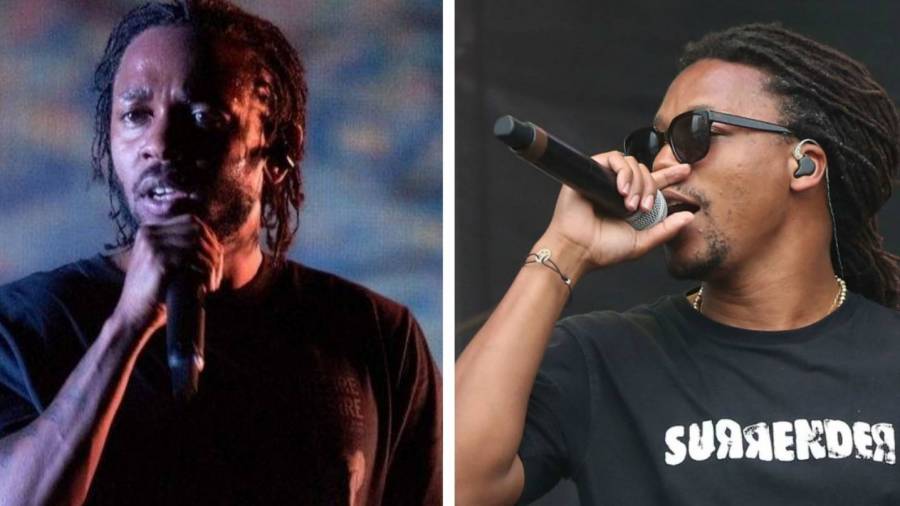 HipHopDX – This week in Hip Hop, the culture's longtime affinity with the theme of audacity shone throne, making fans wholeheartedly choose between the music and their morals.


Kendrick Lamar Vs. Lupe Fiasco Pt. -11
While Top Dawg Entertainment rapper Reason unsuccessfully tried to bait Logic into a battle or discussion, his label mate Kendrick Lamar saw his name permeate social media without saying one word. 

On Sunday (September 20), Lupe Fiasco couldn't resist the urge to switch from speaker to spectator when he commented on a fan page meme that he was indeed the better lyricist between himself and Kendrick Lamar.
Lupe Fiasco responds to fan page tweet about who's the better lyricist between him and Kendrick. 👀 pic.twitter.com/URm6zJtFHY

— Anon (@AnonMusic_) September 21, 2020
In typical Lupe fashion, he explained while his rhyme contents were stronger, Kendrick was better at constructing songs, making him the better artist. 

"In my own words…once again for you bitches…I love me some KDot…always have always will," Lupe explained. "With that said do think I he's a good lyricist? Yes. Do I think he's the best lyricist? No. Do I think it's lyricists that are better than him? Yes. Is he a better artist than me? Yes. Is he a better lyricist than me? No. Does he make better songs than me? Yes."


The poignant explanation was enough to draw a simple "LOL" from TDE President Punch who also convinced many fans he was alluding to a "Heart Pt. 5" response from Kendrick Lamar down the line. 


"Be careful what you ask for," he wrote on Twitter. "You may get it. This business isn't for the faint of heart."


Be careful what you ask for. You may get it. This business isn't for the faint of heart.

— Punch TDE (@iamstillpunch) September 22, 2020
Although Kendrick has been quiet on the music front, his artist Baby Keem recently released a pair of new singles. As for Lupe, he's currently putting the finishing touches on his trap music project with producer Soundtrakk.
The Hip Hop Community Upset With Breonna Taylor Verdict
Snoop Dogg, Common, Curren$y and Rapsody were among the dozens of rappers who spoke out on September 23 when a Louisville grand jury opted not to charge any of the officers for the killing of 26-year-old Breonna Taylor as she slept in her home on the morning of March 13. 

Instead, former officer Brett Hankison — one of three officers connected to the incident — was indicted for first-degree wanton endangerment charges as his weapon was linked to damage outside of Taylor's apartment.


Heavily scrutinized Kentucky Attorney General Daniel Cameron said all the officers were "justified in their use of force" because Taylor's boyfriend fired the initial shots.
Despite the lack of charges or culpability for Taylor's death, the city of Louisville settled with her family for $12 million.
Tory Lanez Releases Daystar Album To Explain Megan Thee Stallion Shooting
View this post on Instagram

#ToryLanez publicly denies shooting #MeganTheeStallion.⁠ Hit the link in bio to read more.
As Hip Hop fans anticipated new projects from A$AP Ferg, Dreamville's Spillage Village, Action Bronson and more on September 24, a defiant Tory Lanez announced to the world he would be breaking his silence at 9 p.m. that evening.
The revelation resulted in a self-titled album rollout where he addressed his side of events regarding the Megan Thee Stallion shooting this past summer. 

"Girl you had the nerve to write that statement on that affidavit, knowing I don't do it/But I'm coming at my truest, tryin' to keep this shit 200 with ya, shorty/I can't prove it but them people in yo' ear/They the true ones that I feel that really got you thinking Tory Lanez would do you in for real," he sung on the album's opener "Money Over Fallouts," one his many denials within the music of being the triggerman.
View this post on Instagram

#ToryLanez puttin everyone on blast ?⁠ Hit the link in bio to read more! #DXNews
The Canadian singer also expressed his disdain for famous artists and outlets turning their back on him despite his perceived friendship. Throughout its 17 tracks, JAY-Z & Roc Nation, Kehlani, Bun B, Chance The Rapper, Asian & Dream Doll and more get put under the unsolicited spotlight.
Perhaps the most vocal of detractors came in the form of Rick Ross, who traded several social media shots between the alleged shooter. 

"Tory Lanez, poor decision brother dropping that project," Rozay exclaimed. "This is out of respect for Breonna Taylor, just out of respect for Breonna Taylor, brother. You gotta respect these sisters. That ain't how you address the accusations. That was a poor choice, homie. You ain't get no money off that shit."
View this post on Instagram

#RickRoss and #ToryLanez are going back and forth after Rozay said his surprise album drop was disrespectful towards Breonna Taylor. (↔️ SWIPE) Hit the link in bio to read more! #DXNews
Must-Read Material
Machine Gun Kelly Addresses Notions He Abandoned Hip Hop
MGK gave HipHopDX his honest perspective on the subject.


JAY-Z, Chance The Rapper, Kehlani, Bun B, Asian Doll & More Called Out By Tory Lanez On DAYSTAR Album
Controversy sells.
Public Enemy, Nappy Roots, Arrested Development, Paris: Does 2020 Mark A Return To Conscious Rap?
A deep dive in today's strides from yesterday's heroes.


"Blueberry Faygo" Rapper Lil Mosey Says His Life Is Like 50 Cent's Get Rich Or Die Tryin' Film
Minus the 9 shots, of course.