Hip Hop's 1st-Ever Billboard No. 1 Album Being Used To Feed NYC Kids In Need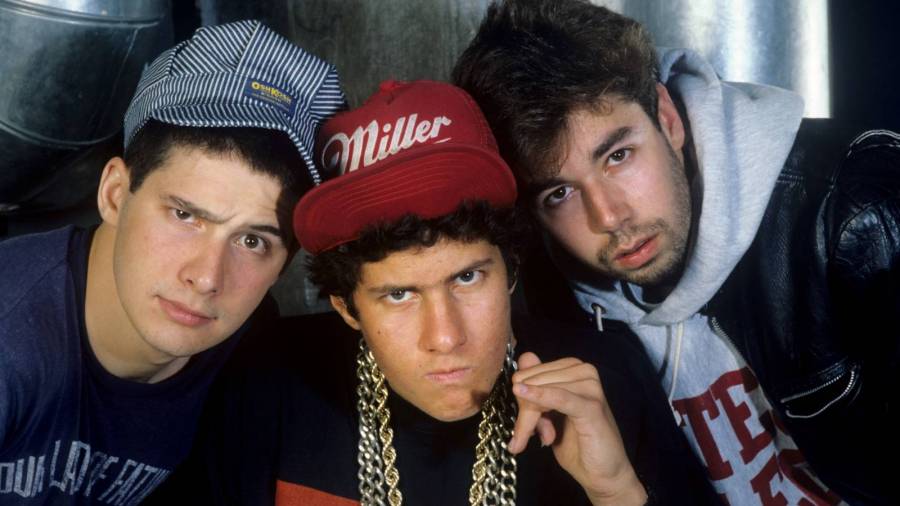 New York, NY – Mike D, Ad-Rock and MCA — collectively known as Beastie Boys — racked up a slew of accolades during their run as one of Hip Hop's greatest success stories.
On Thursday (January 28), Mike D revealed he's auctioning off several pieces of Beastie Boys memorabilia at Sotheby's auction house, including one of their MTV Moon Man Awards and a gold, platinum and multi-platinum plaque for their 1986's Def Jam debut Licensed To Ill from the Recording Industry Association of America (RIAA). The album was the first Hip Hop record to land at No. 1 on the Billboard 200 and is one of the best-selling debuts of all time.
Mike explained he used to give all of his awards to his mother Hester Diamond, but she passed away in January 2020 at the age of 91, so he no longer feels the need to hang on to them. Instead, he'd like to sell them and use the money for charity.
"This feels a bit weird to post, but at the same time it would feel wrong not giving y'all a heads up," Mike captioned the Instagram post. "I was never comfortable holding onto or looking at these awards/accolades that we got through the years. Don't get me wrong – I'm appreciative of them, it's just not something I need to look at. Anyway, I would give them to my mom whenever they came in and she was really happy to have them. Sadly, she died this last year.
"She was an amazing woman, but that's a whole other story. Sooooo we are selling some of the stuff that she had (link in bio). I know the shit is pricey and maybe you have none or very little interest. And that's fine. But all the $ goes to @goodeatsorg – an awesome charity getting food to kids in need in NYC and beyond."
View this post on Instagram
Other items in the Sotheby's auction lot include a RIAA gold and platinum sales award for the Beastie Boys' sophomore album, 1989's Paul's Boutique, another RIAA platinum plaque for 1994's Ill Communication, a RIAA gold sales award for 1992's Check Your Head and platinum RIAA sales award for 2004's To The 5 Boroughs. 
During an April 2020 interview with HipHopDX Senior Writer Kyle Eustice, Mike and Ad-Rock talked about their evolution from punk rock kids to global Hip Hop stars, something they never could've anticipated.
"We come from a punk rock background and no one we knew, or none of the bands we knew, it wasn't a thing of 'we're going to make it one day,'" Mike D told DX. "It was like day-to-day, is it going to be fun? This is the fun thing we're doing today.' So, it was wild when people started buying our first records and we started playing bigger shows. It wasn't part of our plan, but it was fucking cool."
The Beastie Boys items currently up for auction are expected to fetch anywhere from $2,000 to $10,000. Bid here.