Hitmaka Believes YK Osiris' Drake Antics Are All A Ploy To Secure 6 God Collab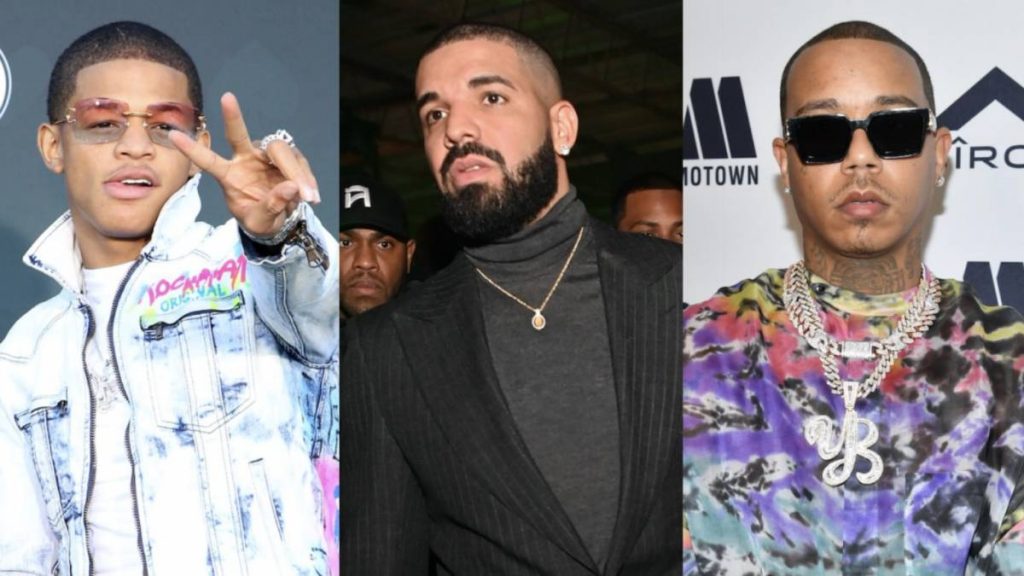 YK Osiris has been doing a lot of outlandish things to pay off his $60,000 debt to Drake. He's had to perform a rendition of his breakout hit "Worth It" and do sit-ups on Drake's custom "Air Drake" plane, but is YK doing all this for more than just to get himself out of debt?
On Tuesday (December 7), producer Hitmaka (f.k.a. Yung Berg) took to his Instagram Story to give his take on why YK Osiris is doing all these hilarious things for Drake. According to Hitmaka, he thinks YK is trying to secure a coveted collaboration with the 6 God.
"YK Osirs [sic] proving that u really can't put a price on a Drake feat. We all laughing now but when he pop out fuk round and have a 'No Guidance' I'm laughing but I ain't mad," he wrote, referencing Chris Brown's 8x platinum, Grammy-nominated smash with Drizzy.
View this post on Instagram
YK Osiris would see a major boost if Drake were to give him a verse for a song. Everyone knows what a coveted Drake feature can do for a young rapper, and the Jacksonville, Florida native could use it, especially with how social media continues to drag him for whatever he does.
YK Osiris was dragged yet again this week for taking one too many pictures of Drake's massive Boeing 767 designed by the late Virgil Abloh. YK took to his social media to address the backlash, claiming his haters would do the same if they were in his position.
"If you n-ggas was doing the same thing I was doing y'all would take pictures too. Y'all would do videos too. Who wouldn't?" he clapped back. "Y'all n-ggas dumb. N-ggas will take pictures [of] the back plane, the up plane, the down plane, the inside the plane, the top plane, the side plane, the wings.
"You crazy. You better enjoy every moment, n-gga. You can't just run by a moment like that, n-gga, you're crazy. I'm taking videos of everything!"
View this post on Instagram