How Biggie & 2Pac's Murders Led Pete Rock To Bridge East Coast-West Coast Hip Hop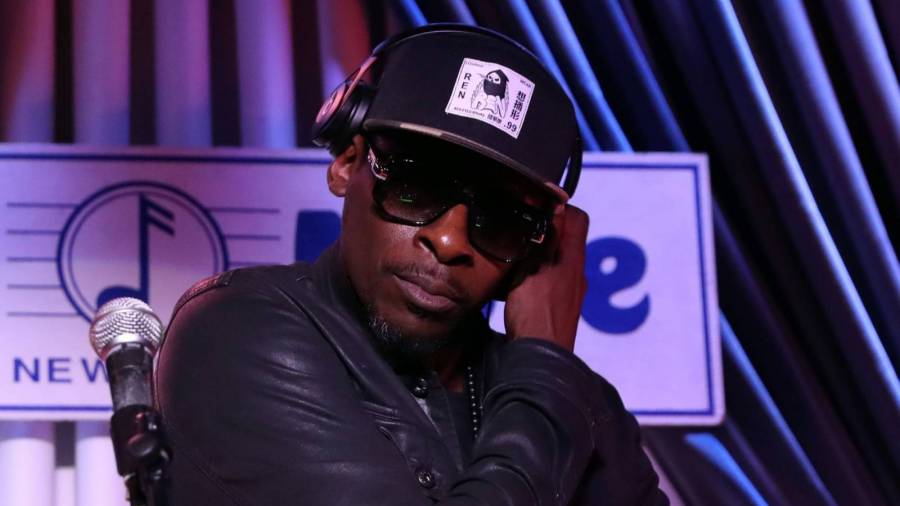 Exclusive – Legendary Hip Hop producer Pete Rock is bringing his story to TV One's Unsung series on Sunday (March 27). The episode tells the journey of Rock's move from the Bronx to Mount Vernon, New York where he would go on to make magic in a downstairs studio on Hillside Avenue affectionately known as The Basement.
Similar to Outkast and Goodie Mob's Dungeon in Atlanta, The Basement was a hub for Hip Hop creatives to hone their craft. Nas, Will Smith, Busta Rhymes, The Notorious B.I.G. and LL COOL J were among the many who came through the modest Mt. Vernon home. It's where Rock really sharpened his skills as a producer, DJ and an MC.
In 199o, Rock's life would change forever when neighborhood friend Troy Dixon was killed during a freak accident while on tour with Rock's cousin Heavy D. The tragedy spawned the 1992 Pete Rock & C.L. Smooth classic "They Reminisce Over You (T.R.O.Y.)," a tribute to their fallen friend. Taken from the duo's sophomore album Mecca and the Soul Brother, the song elevated their careers to epic heights and soon, Rock was the go-to producer.
After crafting songs for artists such as Nas ("The World Is Yours"), Run-DMC ("Down With The King") and DJ Jazzy Jeff & The Fresh Prince ("Something Like Dis," "Code Red"), Pete Rock was on a roll, then the murders of 2Pac and Biggie shook the Hip Hop community to its core. But they also gave Rock an idea to bridge West Coast and East Coast Hip Hop with a 1998 collaboration called "Tru Master" featuring Kurupt and Wu-Tang Clan's Inspectah Deck, which arrived on Rock's Soul Survivor solo debut.
"Once I established myself in the game and made relationships with people and with artists and stuff, anytime I would meet an artist, we always talk about working," he explained in a recent Zoom interview with HipHopDX. "So I thought the perfect opportunity after all of that stuff was going on was to come together with the coasts and just show love. That's all.
"I always have respect for the West Coast. I probably was the only DJ in New York playing West Coast music at the time when The Chronic came out and all that stuff. I distinctly remember playing The D.O.C.'s record when that came out first. People would think it was dope because a good ear knows good music. That's it, period. It ain't about a person's personal. It's the music. You know what I mean? And then it was a cover of that Foster Sylvers record [1973's 'Misdemeanor'], which I loved since I was a kid. It was pretty dope to me."
When asked if the Biggie and 2Pac murders were the catalysts for "Tru Master," Rock replied, "Yeah. It was 1998. Anytime I went to the West Coast, I always showed love and respect and got it back. So I feel like that's very important when you're going to another side of the coast and you're stepping in a different arena, because you don't know anything or any type of culture they do and you have to learn about where you go, everywhere you go."
Rock talks about never really buying into the West Coast-East Coast rivalry during the Unsung episode, saying, "I never believed in the East and West Coast beef." As a result, he was able to work with anybody he wanted — whether it was Compton's Most Wanted rapper MC Eiht or Method Man.
The 51-year-old beat magician owes a lot to his father, who was also a DJ growing up. Had he not forbade his son from building a mini-studio in his family's home, The Basement might not have become a music mecca.
"He had a lot of records around and the basement was off limits," Rock explained. "I couldn't possibly have any space with all the records that he had. He was serious about his space. He didn't play." So instead, Rock hauled his records to a friend's house and the rest is history.
"I did a party next door to a friend of mine's house and I brought all my records over there and equipment over there and I did a house party, which was pretty crowded that night," he recalled. "It was a good party. It was such a good party that I just left my stuff over there at my friend's house next door and just never took it out of there. I don't know why, but I just didn't.
"Then I started working on my career with Heavy D. And he was already working on his career and I was just under his wing. But he believed in me and he believed that I had talent and we worked on that a lot with each other. And then the stuff was still down there in the basement. And I just made it a little home place for me to make music."
With the exception of a brief hiatus, Pete Rock hasn't stopped making music in the 30+ years since discovering his passion. As noted in the doc, he wakes up at 7 a.m. and starts making beats, sometimes until midnight. So it's no surprise, the fourth installment in his ongoing instrumental series, PeteStrumentals 4, is expected to arrive on March 31. Until then, check out the Unsung premiere at 9 p.m./8 p.m. CT on TV One.
Him and remixes go hand in hand! #Unsung Presents: The Hitmakers is back with an all-new episode featuring @PeteRock this Sunday at 9p/8c! pic.twitter.com/UN2y4yZSTa

— TV One (@tvonetv) March 25, 2022