How Childish Major Plans To 'Cut Through' With New Music – & How Don Cannon Is Helping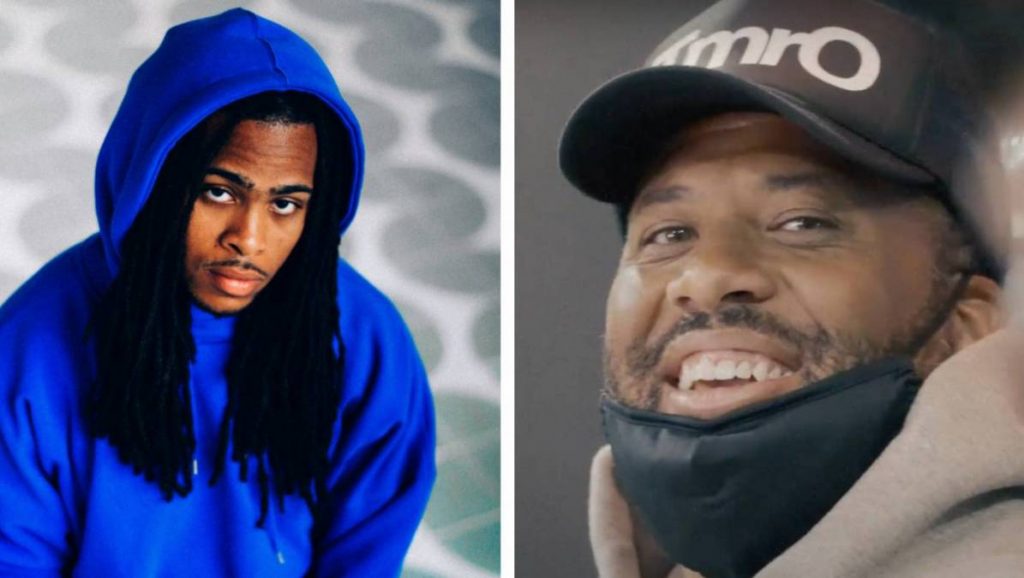 Rappers reinvent themselves every day — but what if an artist was forced into making upward career changes?


For Childish Major, the Grammy-nominated producer whose work has uplifted the talents of the like of J. Cole, Future and Isaiah Rashad — just to name a few, the question of making a second first impression wasn't exactly an answer on his vision board while developing his sound, craft and independent hustle just a couple of years ago.


However, his gratitude is beaming with the release of Thank You, God. For It All on Friday (July 23) and accompanying documentary — Thank You God For The Now. to chronicle his journey in-and-out the studio. The seven-track EP punches vibrant instrumentation while weaving a couple of choice guest appearances (ScHoolboy Q arrives on the post-crunk bop "Disrespectful" to push jealously onto Duke Deuce and Yung Baby Tate's assist on "Check" makes for a lively summer anthem).


The project christens the sharp pivot the Atlanta transplant — by way of Edgefield, South Carolina — made last fall, when his A.P.G. management company merged with Atlantic Records as part of the deal that brought heavy-hitters such as YoungBoy Never Broke Again, Don Toliver and Kehlani to the label fold. 



Luckily, he had a friend in Generation Now's Don Cannon who not only had the bandwidth to elevate up-and-coming artists' career, he feels like it was his civic duty to Hip Hop culture. 

The two collaborated on Atlanta Rocko's 2013 smash hit "U.O.E.N.O.," which gave Future, Rick Ross and Lil Wayne a club-winning record for much of the decade.


"So me and Cannon have a relationship and we started talking and I sent him some music and he was like, 'I like this — but you need to cut through," Childish Major recalled while admitting he had to really deduce the heart of the advice to prevent from being offended.
With hundreds of thousands of songs being uploaded to digital service providers — each day and no stream promised, (not even one officially announced by Kanye West!), the uphill battle of "cutting through" is imminent.
Yet, Lil Uzi Vert, Jack Harlow, Seddy Hendrix and more have thrived underneath Don Cannon's tutelage and the two's existing chemistry is simply an additional bonus. 


"He had all the things that'll embody where he could go to the next level," Don Cannon reveals before going into manager mode, calling on the likes of Spotify's Carl Chery and YouTube's Tuma Basa to take notice. "I just felt like, what's urgent? What gets people's attention?"
Photo: Al Pham
These days, Childish Major is feeling confident that he can carve a place on the proverbial Hip Hop mountaintop. In all actuality, he's aiming for the stars and shooting for Uzi's future planet. 


"I should feel crazy as hell but when I look at Drake and I see him just winning the [Billboard] Man of the Decade, and I look, listen and hear the records, and it's like … I should feel crazy but it's like, 'We can do this shit!'"
Time is undefeated when it comes to judging the future. Check above for Childish Majors latest drops living in the present and check back soon with HipHopDX for the platinum producer's next documentary installment, Thank You God For The Past. soon.