How King Von Is Another Chicago Light Dimmed Too Soon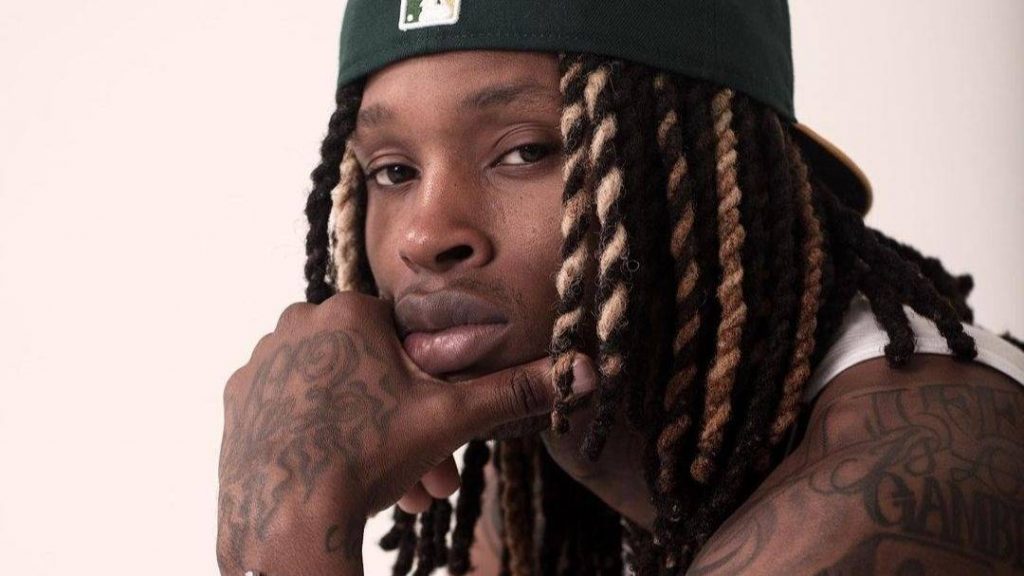 Editorial – King Von was more than just a rapper from the south side of Chicago who recounted stories of the hood over menacing drill production. He was a rising star who fought through difficult circumstances and positioned himself to be a leader of the new generation of Chicago rap.
To the Hip Hop community, King Von is another young rapper gone before his time, but to the city of Chicago and his O'Block neighborhood, he was a light dimmed too soon.
Growing up in the O'Block neighborhood on South Dr. Martin Luther King Jr. Drive, Von found himself deeply embedded in the violent, crime-ridden streets that consumed Chicago's inner city. He spent time in and out of jail at a young age and before taking rap seriously in 2018, he was proving his innocence in a murder charge that would have put him away for life.
Sadly, this and death are the outcomes for many people who grow up in neighborhoods like these, and not many can say they were able to change their trajectory like Von was able to do, through Hip Hop.
In two years, King Von managed to carve a formidable lane for himself in a regional Hip Hop scene that often gets overlooked by the public eye. It's no secret how some critics feel about Chicago drill music because of its visceral, grim content.
King Von's mentor Lil Durk, who's widely considered a legend in the Chicago drill scene, has yet to receive the same recognition his peers such as Meek Mill have received. As much as Chicago drill gets ignored, and instead, been used and flipped by other regions across the country, the scene is getting its just due- — and King Von was one of the rising leaders in that renaissance.
Anything is Possible pic.twitter.com/MNLCioXUhj

— V.Roy🦅 (@KingVonFrmdaWic) November 1, 2020
When I first met King Von, I shadowed him during his rehearsal for his opening set on G Herbo's PTSD Tour at the top of the year. He was quiet and reserved, cracking jokes with his manager and from time to time, a sharp contrast from the aggressive, fiery rapper he presented himself as in his music.
There was a moment where he grabbed a basketball and began showing off an impressive handle while rocking a pair of wheat 6-inch Timberland construction boots. His gaze locked on to the stage like Kobe Bryant or LeBron James, plotting in their head how they were going to close out a game. I asked him what that moment of focus was, and he told me it was a reminder of how blessed he was with everything that had been coming his way at that point. To Von, it was decent, but he had his sights set on much, much more.
"There's nowhere else to go besides up unless you're planning on falling off. I'm not going to lie, I'm trying to find the shit that's going to take me there," he told me backstage. "I'm giving myself 10 years in this. I'm actually trying to do this for five because I'm too raw to just do it in 10."
Since that conversation, King Von was well on his way to finding that next thing to elevate not only his career but his life past the harsh expectations people placed on him early in his life.
Von dropped one of his most popular songs, "Took Her To The O," which brought a whole new level of buzz to the late rapper. He debuted at No. 63 on Billboard's 200 chart with Levon James and began clocking in 21 million YouTube views with the video to another popular single "All These Niggas."
His debut album, Welcome to O'Block, dropped a week before his untimely passing and was celebrated for its authenticity and vivid portrayals of Chicago street life, along with the perils that come with being famous.
As unfiltered and violent as he was in his music, Von made sure to portray a positive image to the young kids in O'Block coming up under him. He took care of his own family while giving back to his community in several ways and always made sure he put his people before him. He told me he wanted to get into real estate and own everything in sight, including various places in his neighborhood that he would use to give back to those in need.
The world was listening to what he had to say and as a voice for his neighborhood in Chicago, the residents there lost a true luminary. O'Block is a tough neighborhood and widely respected for the stories and situations that come out of there. Besides Von, Chief Keef is the only other rapper out of O'Block to make a major splash in the main scene and with that comes the huge responsibility of carrying the hood on your back.
In a time where white supremacy, police brutality and a pandemic are affecting the Black community, Black children need heroes. Von was far from perfect, but he made it his mission to show he's more than a statistic and product of his neighborhood. He just needed more time to show that he was really a hero for Chicago and O'Block.
He had the music, energy, voice, determination, and most importantly, the support of his hood lifting him to new heights. The door was kicked wide open for the world to visit O'Block when Chief Keef's "I Don't Like" and "Love Sosa" hit the airwaves and before his death on Friday (November 6), Von was poised to take O'Block to new heights.