Ice Cube Credits 'Are We There Yet?' For Making Him Likeable To Mainstream America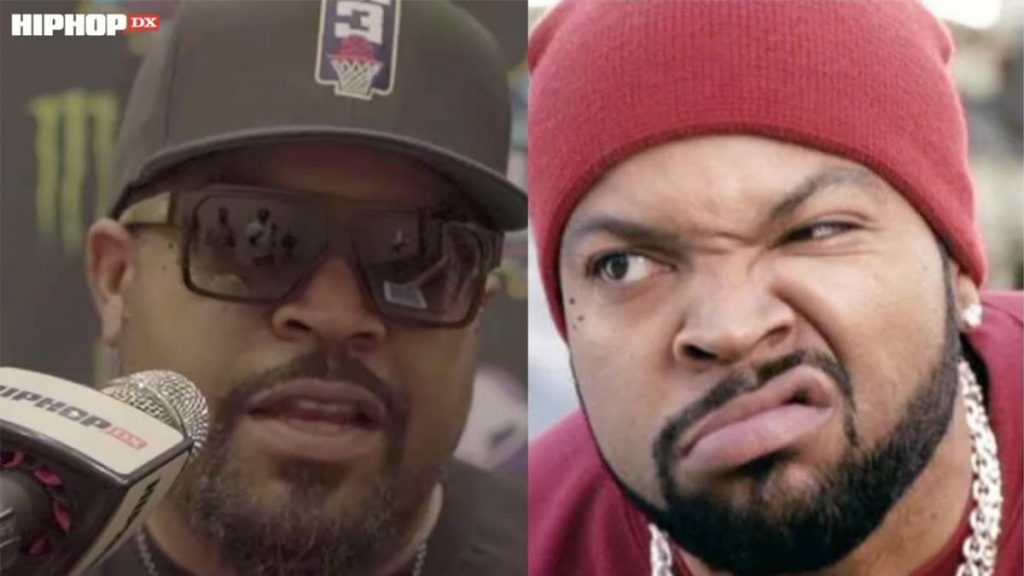 Ice Cube was once a central force behind one of the most influential but controversial rap groups of all time. Yet it wasn't until making comedy movies that he felt he became likeable to mainstream America.
The N.W.A great recently spoke to HipHopDX about changing people's perception of him through humor on screen. Like Eminem rapped on JAY-Z's "Renegade," "I'm a muthafuckin' spiteful, delightful eyeful/The new Ice Cube, muthafuckas hate to like you."
"I think with doing the comedy movies, making people laugh," he pointed out as a key moment. "From Friday to Barbershop to All About the Benjamins. When you make people laugh, they can't hate on you. They got a special part in their heart for you 'cause you just made them laugh. Or they enjoyed something you did, or they enjoyed over and over and over again. What's good about my movies, you can watch them over and over and over again… they kinda never really get old. So that's really where it started."
In particular, Ice Cube brought up 2005's Are We There Yet?, which he produced and starred in alongside Nia Long, as a turning point in his public perception.
"Then doing a movie for my fans, doing a movie for their kids," he said. "A movie like Are We There Yet? People were like, 'What kind of movie is that for Cube?' But at the end of the day, my fans got little kids that watch that movie over and over again. And now they know who Ice Cube is. It's not like their parents gotta go, 'You know who that is?' And all that kinda stupid stuff. It's like, they already know."
He added, "So it's good to be able to grab more generations every time. Because the movie might get old, but the kids are always kids and they always wanna see a good movie. So to me, that's when it started to turn around."
During a 2005 interview with Movieweb, Ice Cube talked about the seriousness to his comedy and type of characters he plays.
"I just think that's the best way for me to pull it off," he said at the time. "I'm not a comedian, so there are things that I wouldn't even try. But when I can make the situation right, and make things funny—organically in a way—then it just comes off better. For some reason, that's usually the ton of the guys that I'm playing. I'm usually playing the guy that's going through all this stuff. All these crazy people are interacting with a guy who, hopefully, the audience sees as sane."
He added, "I've never really taken myself too serious. That's everybody else, listening to the music or whatever. I've always said what I've felt, said what I thought was right, but I've always had a comedic bone. Take Friday. If you remember, all this bad shit is happening on this neighborhood. You're dealing with dope-smoking, drug dealers, drive-by shooters and neighborhood crackheads. But it's looked at in a funny tone."