Ice Spice Addresses Alleged Sex Tape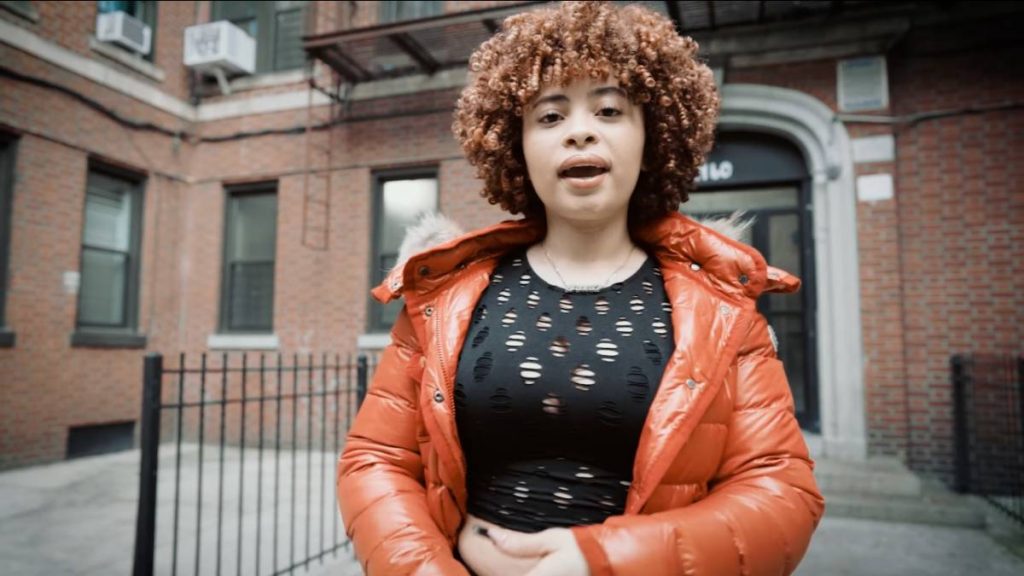 Ice Spice has shared her thoughts on an alleged sex tape of hers that's been making the rounds online.
The NSFW clips – which don't show the face of the person in question – spread like wildfire across the internet on Wednesday (October 5), and the "Munch" rapper took to Twitter to roll her eyes at the allegations.
"U guys want them fake ass leaks to be me so bad just so u can go beat your lil dirty meat to it," Ice Spice wrote.
u guys want them fake ass leaks to be me so bad just so u can go beat your lil dirty meat to it ⁉️

— Ice Spice ☆ (@icespicee_) October 4, 2022
Regardless, rumors have continued to fly as to whether the curly-haired woman in the clips is in fact the 22-year-old rapper. Some Twitter users have speculated that the other person in the video is Drake, who recently unfollowed Ice Spice after flying her out to Toronto in August to enjoy OVO fest.
"Damn, Drake leaked y'all sex tape," said one Twitter user. "You really finna blow up now."
Other Twitter users have come to Ice Spice's defense and called the leak a massive invasion of privacy.
'Who Ever Leaked Icespice Sex Tape You Are Weird & Karmas Otw!" wrote one disgruntled fan. "You See Her Doing Good For Herself & You Try And Ruin Her Reputation?? I Don't Understand People ESPECIALLY YOU MEN LIKE WTF YOU GET FROM THAT?"
Things have been going really well for Ice Spice ever since her viral hit "Munch (Feelin' U)" took over New York City this summer. The track ultimately resulted in her getting a sit-down with Drake, and Symba and Joe Budden have shown love for the track by rapping over the beat.
Footage of Budden's impromptu karaoke session surfaced online in September and it was nothing short of comical for fans who felt the former rapper added a little too much spice to his performance.
"'Oh, you thought I was feeling you? That n-gga's a munch. N-gga a eater, he ate it for lunch," Joe Budden said with a huge smile across his face. "You said that a little too spicy, my n-gga," one of them said.
The "Pump It Up" rapper then shouted out Ice Spice herself, saying, "I like that song, and I like her. That song is better than alright. 'Oh, you thought I was feeling you?'"