Ice Spice Speaks On Nicki Minaj Becoming A Mentor: 'She Be Telling Me To Learn From Her Mistakes'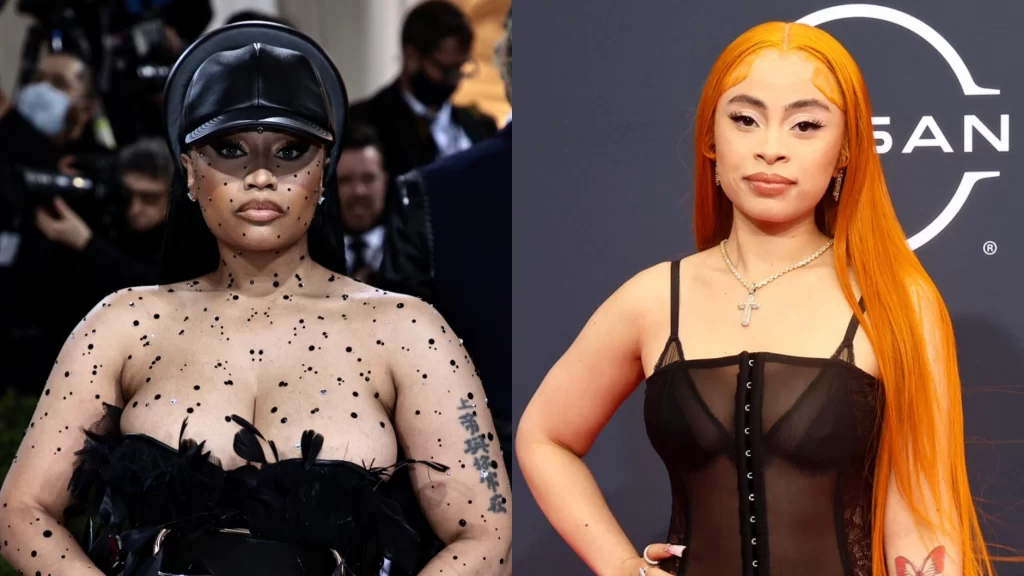 During an interview with The Guardian that was published Friday (July 7), Ice Spice opened up about how Nicki Minaj has become a mentor to her.
"She be telling me to learn from her mistakes – just watching her in general, if you pay close enough attention, you gonna see what you should do," the "Munch (Feelin' U)" hitmaker said. "I love to talk to her about things that I can't talk about publicly – it just means so much to be able to have somebody like her."
The "Super Freaky Girl" rapper isn't the only star in Ice's corner. Elsewhere in the interview, she mentioned that Taylor Swift, who tapped her for the remix of "Karma" and brought her on stage at three sold-out nights of her "Eras Tour" in New Jersey, is a huge fan.
According to the Bronx rapper, Swift had been listening to her Like..? EP during tour rehearsals. "I was like, 'You f–k with my project? Like, what?'" Ice told the publication. "She's so sweet – I was so obsessed with how humble she was and willing to work. She gives me so much advice – we talk all the time and she's so funny… But I can't say what she be telling me."