Iggy Azalea & Playboi Carti's $1M Home Robbery Resurrected With Leaked Police Body Cam Footage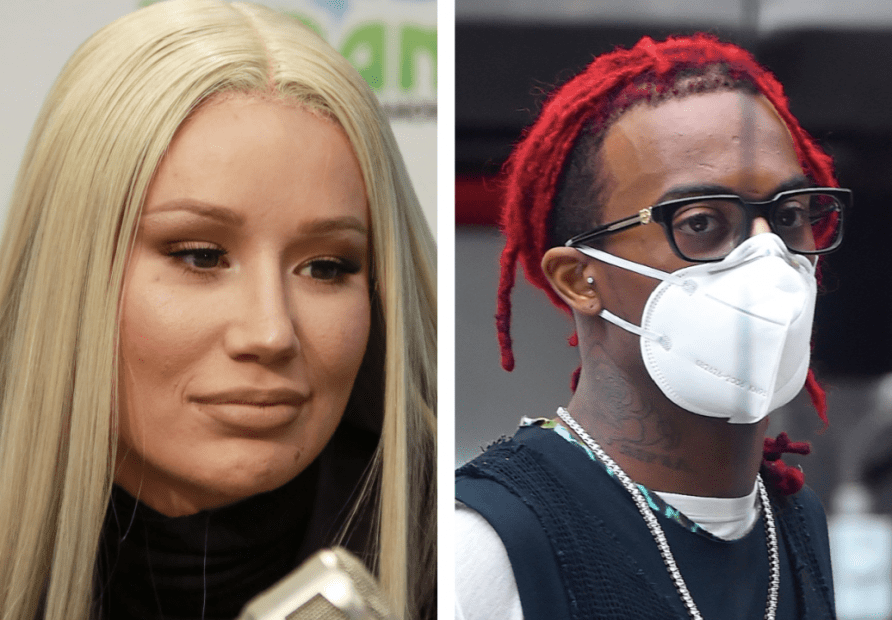 Atlanta, GA – Iggy Azalea and her ex-boyfriend Playboi Carti were the victims of a home robbery in 2019. The suspects broke in their Atlanta rental home while Iggy was actually inside and managed to get away with approximately $800,000 to $1,000,000 worth of jewelry, including rings, chains and watches. New police body cam footage shows the aftermath of the incident and Iggy's interaction with police.
"Basically on Thursday night I was home by myself," she tells the officer at the scene. "My boyfriend who I live with, he records music, he's an artist and he went to the studio. I was downstairs in my basement with my friend and about three hours after he left, I heard footsteps walking across the front of our house. We went up once we heard the footsteps stop. We checked and there seemed to be nothing missing from the house and the back door was open.
"So I thought my boyfriend had come back and had forgot his laptop or something. Happens all the time. We went back to work, shut the door and went back to work."
View this post on Instagram
As Iggy continues, she pinpoints the moment they realized they'd been robbed. Playboi apparently came home days later after holing up in the studio and was searching for his jewelry, which he kept in a suitcase along with Iggy's. When he couldn't find it, Iggy suggested maybe he left it at the studio and then asked if he'd briefly come home the other night, which he denied. That's when she decided to look at the security footage.
"I saw a man, he's wearing a mask with black gloves with a gun," she explains. "He's out here at the front of house for like 20 minutes — it's all on the footage — looking through the windows and stuff."
During Iggy's statement, she also suggests the suspect is somebody they know or who's at least been to their house before. They knew exactly where to look for the jewelry and were in and out quickly. Among the stolen items were seven diamond rings totaling $70,000, a $35,000 engagement ring and two rose gold diamond chains with custom baby T-rex tooth fossil pendants encrusted with pink diamonds valued at $30,000.
After having a child together last year, the couple has since broken up.