Iggy Azalea Poses Topless + Leaves Fans Excited As She Seemingly Teases New Music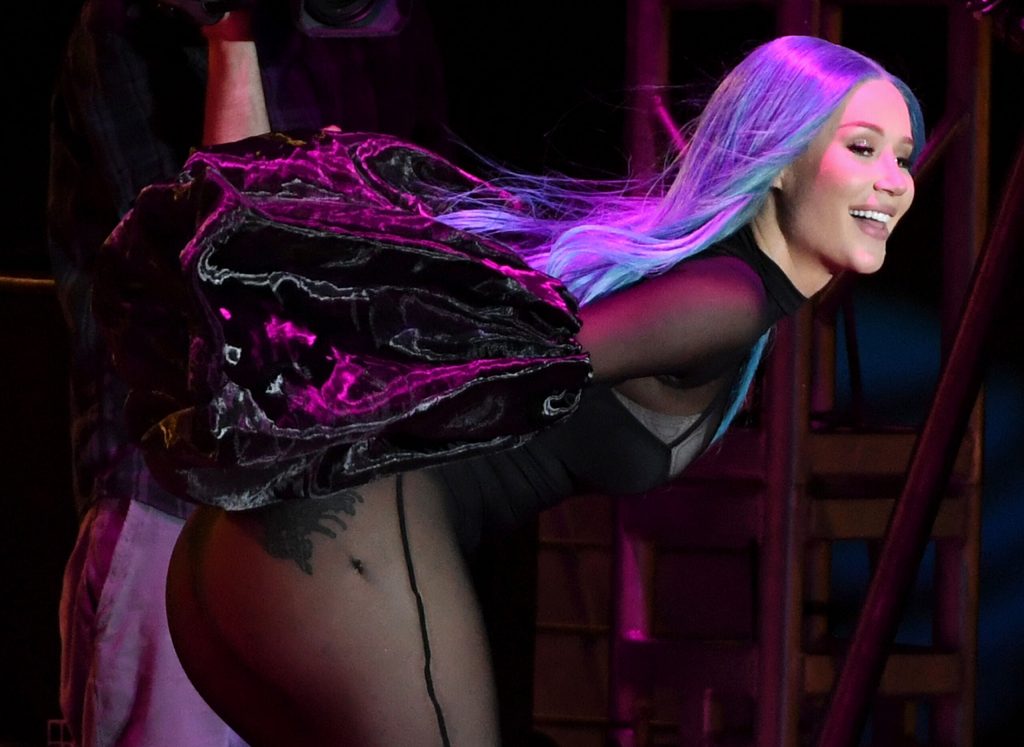 Iggy Azalea is breaking the internet.
The rapper excites fans as she poses in the studio- seemingly hinting that new music may be on the way. "This album is about to become the best rap album of 2023. I can feel it.." expressed one fan. "Ohhhh I'm READY" exclaimed another.
We previously reported that Iggy recently spoke out about why she decided to join OnlyFans. "Admittedly, I never knew OnlyFans was a place where I could be creative, so I didn't expect to be collaborating with them on my biggest project to date!" Azalea said. 
"Once I looked beyond the surface-level chatter about what it means to have an OnlyFans, I realized it was the perfect platform to launch a multimedia concept on. I feel excited about not having to worry about the overwhelming and creatively limiting censorship artists have to navigate when sharing work on other digital platforms."
The rapper posed topless in a red thong with the quote, "I will not accept the life I do not deserve."