Irv Gotti Salutes Young Thug After Watching Lil Baby's 'Untrapped' Documentary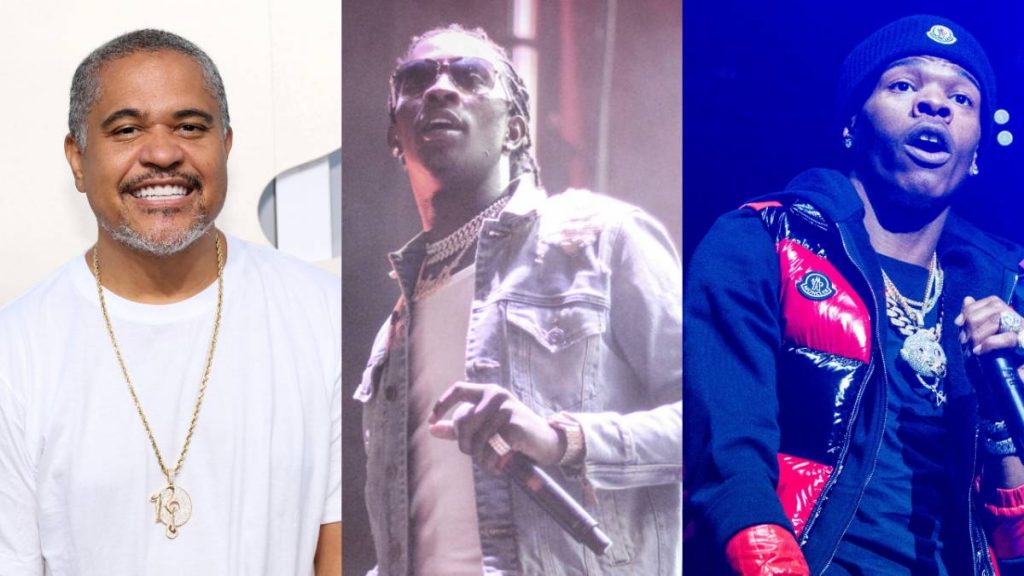 Irv Gotti has saluted Young Thug after watching Lil Baby's Untrapped documentary, which includes the story of how Thugga paid Lil Baby in the early days of his career to stay out of the streets.
"My sons told me I need to watch this @lilbaby Doc," Gotti wrote on Instagram. "So I'm watching it. And I get compelled to post. 1. I love seeing n-ggas come from nothing. And take care of they families. I already fucked with Lil Baby. But now it's through the roof. And 2. WHY THE FUCK IS @thuggerthugger1 IN PRISON. Man."
He continued: "This man motivated Lil Baby. He seen the star in him before Lil Baby did. And held him down. FREE YOUNG THUG. FREE YOUNG THUG. FREE YOUNG THUG. For real."
Check out Irv Gotti's post praising Lil Baby's documentary below:
View this post on Instagram
Thugga and 28 other of his YSL affiliates including Gunna are currently behind bars as part of an ongoing RICO case against them.
The So Much Fun rapper was slapped with new charges in August, and now in addition to charges of conspiring to violate the Racketeer Influenced and Corrupt Organizations (RICO) Act, murder, armed robbery and participation in criminal street gang activity, he also faces a new gang charge, as well as new drug charges, possession of a firearm during the commission of a felony and possession of a machine gun.
Young Thug has been denied bond three times and is likely to remain behind bars until at least early next year. A trial for the RICO case has been set for January 9, 2023.
As for Lil Baby, he's been keeping in touch with Wunna and Thugga as much as he can and in July told TMZ they appeared to be in good spirits after he visited them at the Fulton County Jail in Atlanta.
In better news, Lil Baby wrapped up his lengthy One Of Them Ones Tour with Chris Brown on August 27, and the very next day won the Best Hip-Hop award at the MTV VMA's for his "Do We Have A Problem?" collab with Nicki Minaj.
He also officially started his new album rollout earlier in September after teasing the project all summer.
On September 2, the Atlanta rap star returned with a new single called "Detox," and followed up the track's release with some concrete details regarding the follow-up to his 2020 4x-platinum blockbuster My Turn, which in March became the longest-running album to stay inside the Top 10 of Billboard's Top R&B/Hip-Hop Albums chart.
Lil Baby's It's Only Me will drop on October 14.
Meanwhile, Irv Gotti has been busy promoting his BET docu-series The Murder Inc. Story and has been taking some time to cool off after he made some incendiary comments about his past relationship with Ashanti during an appearance on N.O.R.E. and DJ EFN's Drink Champs podcast.
"I have no regrets whatsoever," he said of his career in an interview with HipHopDX. "I say this to everyone all the time, everything that happened in my life is what made me who I am talking to you right now, and I like who I've become and I like the person that I've become. So I speak the truth. I'm unapologetic. If it's the truth, it's the truth. And it is what it is. I'm not really a regretful person."