Is 50 Cent Rubbing Greece Link-Up With Gillie Da Kid In Rick Ross' Face?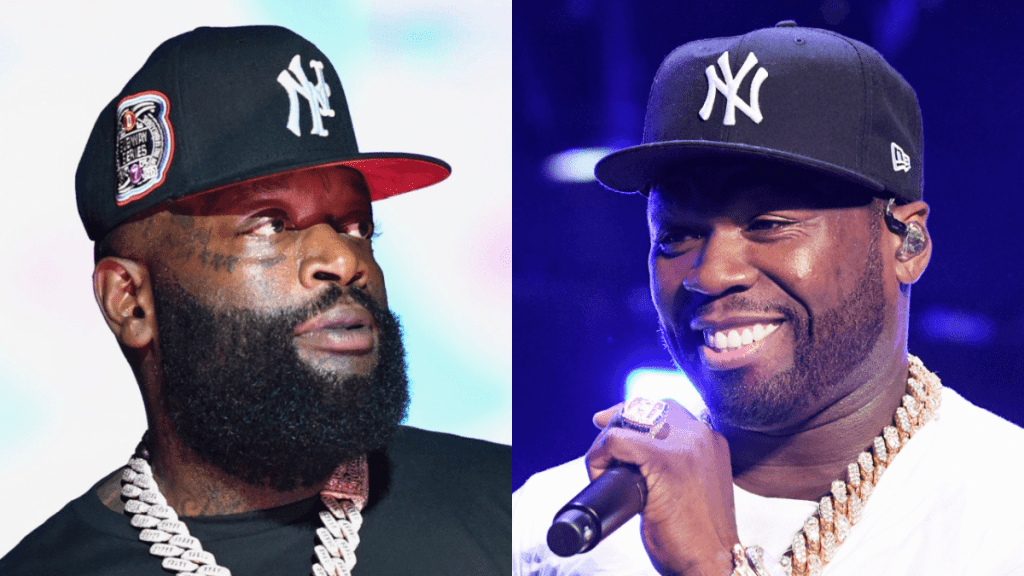 Greece – 50 Cent shared an Instagram video of himself in Greece partying with Gillie Da Kid on Sunday (August 14), which shows the two singing along to Mary J. Blige's 1994 single "I'm Going Down."
The caption read: "Man we had so much fun last night i got @gilliedaking lit. Stay away from unhappy unsuccessful people they bring negative energy. stay positive, stay productive," begging the question: "Is he rubbing the link-up in Rick Ross' face?"
View this post on Instagram
Rick Ross and the Million Dollaz Worth of Game host are currently at odds. Last month, Gillie clowned the Maybach Music Group boss for doing "dumb shit" on social media and spending an exorbitant amount of money on his cows after Ross called him a "fraud" in Mack Maine's Instagram comment section. He also brought up his past as a correctional officer.
Ross fired back with an Instagram video in which he noted, "Fellas, fellas… let me give you the real game. When I spend more money on my cow than you do on your wife and kids every month, you should take notes."
Meanwhile, 50 Cent and Rozay's rivalry has been ongoing since 2008 and includes diss tracks and subliminal shots. But in a 2018 interview with Rolling Stone, Ross was able to take a rather diplomatic approach when asked about their feud.
"At this point, my relationship with Curtis [Jackson A.K.A. 50 Cent] is really amusing, due to the fact that I'm the biggest L he ever took," he said at the time. "I'm still enjoying life. My kids love me. I'm blessed. And when it comes to Curtis, it's just unfortunate. I'm not happy that his boxing company went under. I'm not happy that his clothing company went under. I'm not happy his record label went under. I'm not happy that he went bankrupt. I'm not happy that he doesn't have a relationship with his son.
"That's not something to be happy about. But to see him parading around, still able to hold his head up every day, with all of that weighing on him — that makes me happy. I admire him for being able to hold his head up in a city that has revoked all of his passes. We've had a quite enjoyable past, and I still smile when I see him."
In December 2020, Ross was asked if he'd be willing to go one-on-one with 50 Cent in a Verzuz, but he wondered if it would even be something Hip Hop fans would want to witness.
"Would it really be entertaining, music wise?" he asked during an episode of the I Am Athlete podcast. "You know, I'm a real dude. 50 Cent had some huge records when he had the biggest producers and artists around and was putting them all together. That's why right now he can't make nothing, not to save his life. Rozay probably couldn't save him!"