Isaiah Rashad & Lil Uzi Vert Blueprint The Block Party In 'From The Garden' Video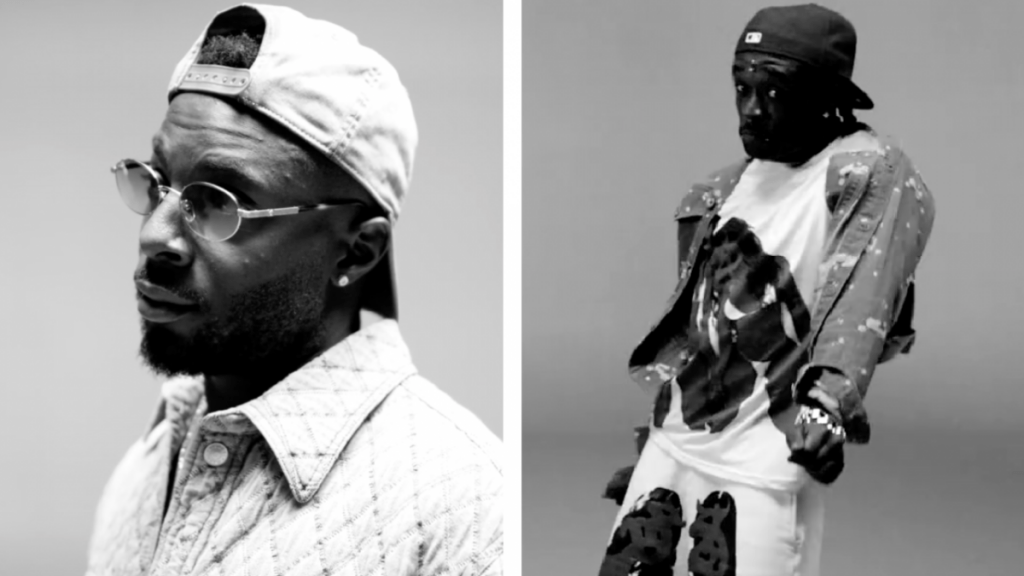 Isaiah Rashad returned with a music video for his Lil Uzi Vert collaboration "From the Garden" on Wednesday (August 11), taken from his latest album The House Is Burning.
Directed by Omar Jones (Young Thug, Lil Tjay, Lil Tecca), the new visual finds the Top Dawg Entertainment rapper making his way down a busy street as people queue for nightclubs and police cars patrol the area. Lil Uzi Vert later enters the fray on a four-wheeler for his verse.
"Came out bussin', came out puffin', came out fuckin' on your cousin," Rashad raps. "I do all these floozies worser than they daddy, but you love her/You in trouble, I'm Lil Sunny, I'm gon' barbecue with Satan/That's yo' Benzy? It ain't shit, I went shoppin', left it runnin'."
During a recent interview with Nadeska Alexis for Apple Music, Isaiah Rashad broke down the origins of the song.
"The track with me and Uzi, [my mom] was in the room with me when I made that one," he explained. "I made it in the basement. It was right after The Sun's Tirade. 'From the Garden' is the first song I made off the whole album. It had a totally different beat at first and we switched it up 'cause we had what they call demo-itus, so you kinda wanna hear something different. But the whole style vocally, all that shit, my mom told me to do it. She sends me whole verses. I've never used one, but she still does it."
When asked if he imagined Lil Uzi Vert on the track from the start, he said, "No, not at all. But when we switched the beat I was like, 'We need something else. This sound's kinda out of my element. People haven't heard me on a beat like this, we gotta put somebody…' And Uzi said a long time ago, 'If you need something, just let me know.' So we hit him up, and he sent it back pretty fast. Very professional."
The House Is Burning earned Isaiah Rashad his first Top 10 on the Billboard 200 chart, with the album debuting at No. 7 with roughly 41,000 total album-equivalent units sold.