J. Cole Allegedly Waited 8 Hours For YoungBoy Never Broke Again But He Never Showed Up To The Studio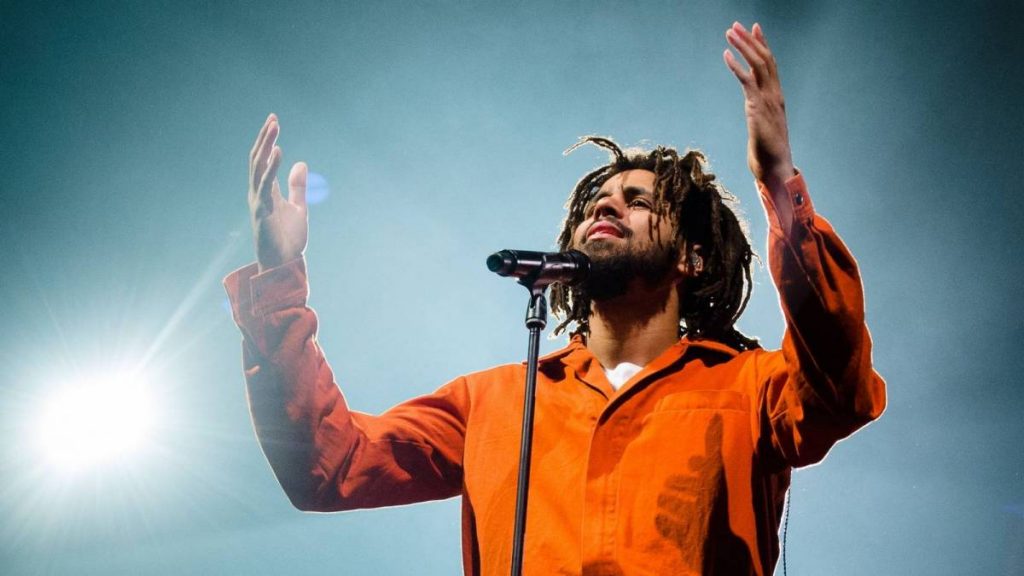 YoungBoy Never Broke Again's personal life seems complicated to say the least. With multiple children and several baby's mothers, it's a miracle he ever has time to record music.
According to Akademiks, the Baton Rouge-bred rapper missed out on a rare opportunity when he left J. Cole waiting for him at a studio for eight hours. The former Everyday Struggle co-host made the claim during a recent Twitch live session.
"J. Cole waited in the studio for eight hours for YoungBoy to show up," he explained. "YoungBoy didn't show up. "Facts. These are facts! Your favorite rapper, n-gga. J. Cole? He sat in the studio for eight hours for a session with YoungBoy. YoungBoy never showed up. Let me be fair to YoungBoy. No disrespect to J. Cole, J. Cole's just a rapper.
"Youngboy be going through shit. He's living life, he's going through shit. YoungBoy said, 'Yo, my energy is not fit to be in the studio with that guy.' It wasn't about J. Cole. It was just that he, and personally what he was going through, wasn't fit to be in that environment."
Akademiks also noted YoungBoy isn't the "most courteous" person in the world and neglected to call Cole to let him know he wasn't coming.
View this post on Instagram
Cole fans have been waiting on The Fall Off album — his follow-up to KOD — since 2018. In the interim, the celebrated MC has delivered a handful of singles, including 2020's two-song pack Lewis Street: "The Climb Back" and "Lion King On Ice."
He also dropped the controversial single "Snow On Tha Bluff," which arrived last June. The song was met with a swift backlash after many listeners determined he was addressing Chicago rapper/activist Noname, who'd been an outspoken critic of how "top-selling rappers" responded to the May 2020 police killing of George Floyd. Although Noname fired back with the Madlib-produced "Song 33," she soon apologized for causing a "distraction" with the track and retreated from the controversy.
Meanwhile, Cole has provided minimal updates on the impending project. Last December, the Dreamville boss shared a rare Instagram post that featured an outline for his release schedule. The post included a photo of a notebook with "The Fall Off Era" written across the top. Below the header, he wrote "Features," "ROTD3" — which are both crossed out — "The Off Season," "It's A Boy" and "The Fall Off."
He added in the caption, "I still got some goals I gotta check off for' I scram…" which led many of his fans to believe he was plotting some kind of hiatus. Whatever the case, a Cole album is expected in the near future and it likely won't have anything to do with YoungBoy NBA.