J. Cole Is Shooting 'The Off-Season' Music Videos & Isn't Hiding It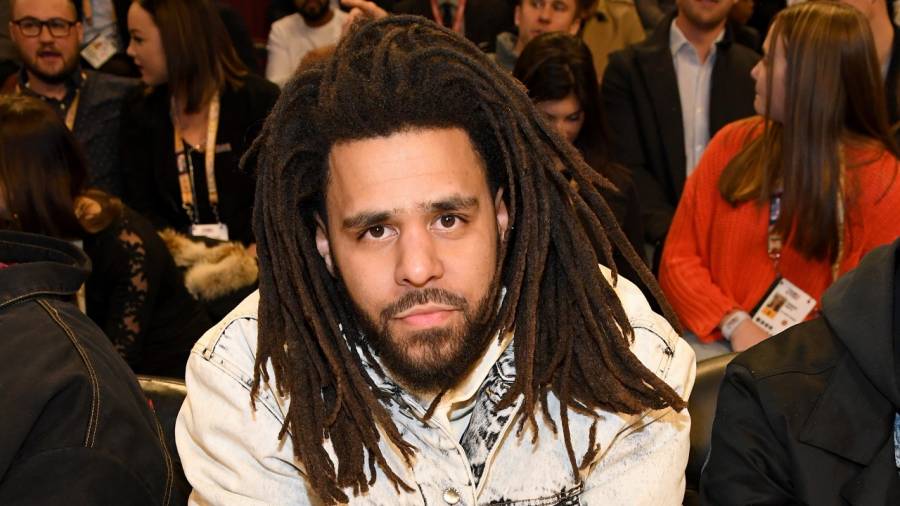 It looks like new J. Cole music will finally arrive this year.
Cole's longtime manager Ibrahim "Ib" Hamad posted a photo of Cole on set of a music video on Monday (January 18) – and left nothing up for debate with his caption.
"Locked in. The Off-Season," he wrote
View this post on Instagram
Earlier this month, the normally elusive Cole popped up on Instagram with a major update, letting fans know he's around and he's working.
The post consisted of a blank sheet of paper with "The Fall Off Era" written at the top, and "Features," "ROTD3," "The Off Season," "It's A Boy" and "The Fall Off" all listed underneath. The first two were crossed out, which brings fans to The Off Season. The Fall Off is set to be an album, so it's likely The Off Season is a mixtape – though it could be an album as well.
"It's A Boy" has not been addressed just yet, but it's likely either another precursor to The Fall Off – or Cole is expecting baby No. 3 with wife Melissa Heholt. The pair welcomed their second child in 2019, which he announced on the Dreamville compilation album, Revenge Of The Dreamers III.
"She gave me the gift of my son, and plus we got one on the way/She gave me a family to love, for that, I can never repay, I'm crying while writing these words/The tears, they feel good on my face," he rapped on the closing track "Sacrifices" with EARTHGANG, Smino and Saba.
Time will eventually tell, and it looks like fans will know sooner than later!
Revisit "Sacrifices" below.