J. Cole Plays A Janky Uber Driver In Bas' 'The Jackie' Video w/ Lil Tjay & Mark Phillips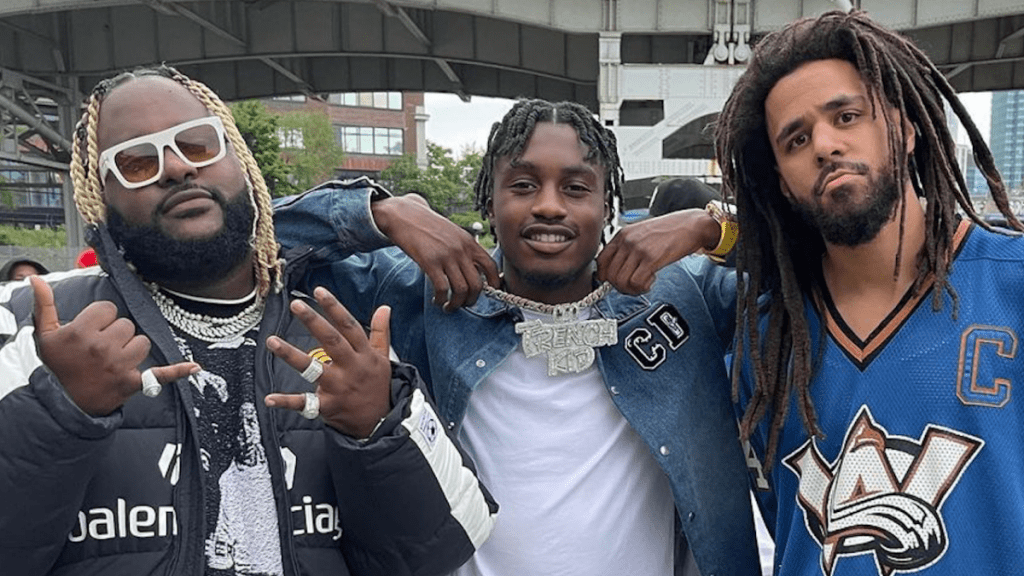 Dreamville's J. Cole and Bas returned on Friday (July 9) to deliver their long-awaited single "The Jackie" featuring The Bronx's Lil Tjay. The potential summer anthem arrived alongside an NYC-based visual as well, which features J. Cole in the role of an Uber driver.
In the John Tashiro-directed clip, Cole pulls up to scoop Bas and his girlfriend as a well-prepared Uber driver equipped with snacks, drinks and just about anything else a customer could need to get around the Big Apple.
Been waiting on this one @Bas @liltjay floatingggg "The Jackie" ?????

OUT NOW runnnnn itttt up https://t.co/GUoELcfxH8

— J. Cole (@JColeNC) July 9, 2021
The Dreamville boss breaks out into his catchy chorus over the bouncy T-Minus production, which finds him putting a more melodic flow to use.
"The Jackie" is actually a nickname for the Jackie Robinson Highway, which connects Brooklyn and Queens. With Bas from Queens, Tjay repping The Bronx and J. Cole being adopted NYC royalty, they all should have some familiarity with the route.
View this post on Instagram
"I'm on the way, send me the addy, I'm on the Jackie/Five on the belt, ten on the jacket, you gotta have me/It's been a day, I don't wanna wait no more," Bas rhymes in a New York Yankees Aaron Judge jersey.
YouTuber Mark Phillips makes a cameo in the clip while the star-studded trio reunites for a block party taking over in the streets of NYC filled with plenty of women, quads doing donuts and vintage cars.
Watch the clip below.