Ja Rule Recalls Being Rejected At The Club Before 'Rule 3:36' Success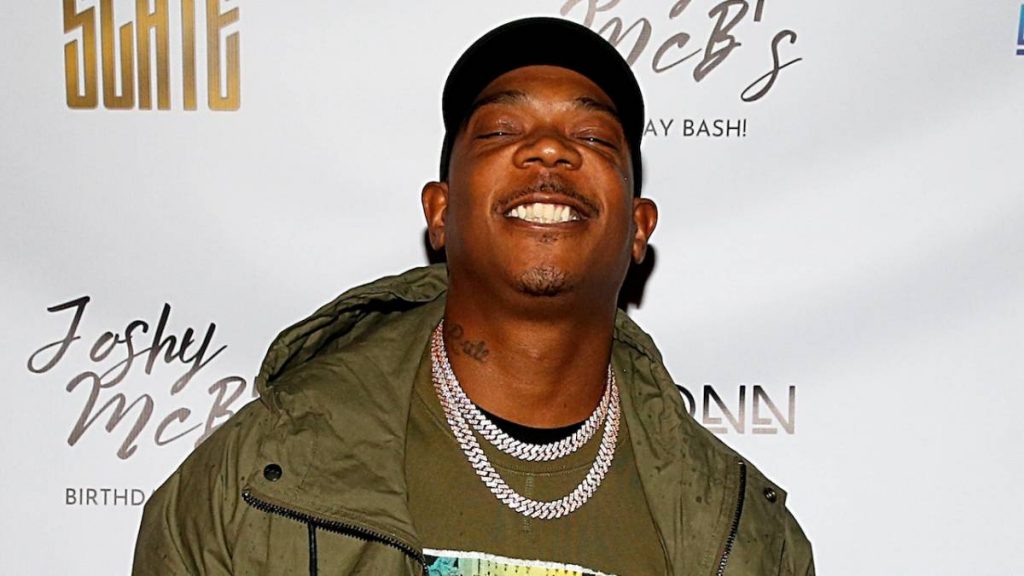 Ja Rule said before the success of his sophomore album Rule 3:36, the Murder Inc. signee couldn't even get into the club.
The 46-year-old recalled that, despite a strong buzz surrounding his debut record Venni Vetti Vecci, a California club called Dublin's turned the rapper away almost immediately.
"I'm feeling like I'm doing it, I'm moving around in different circles now and people showing me my love and respect as an artist and I'm feeling, you know, good," Ja Rule said in an interview with BET. "Anyway, I get to the door and she just flat out told me, 'yo we got bigger fish coming thru here tonight, Ja.'"
He continued, "Crushed my heart. Like 'yo what do you mean?' Dublin's was like the cream of the crop. Only the biggest artists go to Dublin's."
A week later, Ja's Rule 3:36 began to dominate the Billboard charts, and Irv Gotti recalled that when "Put It On Me" became one of the biggest hits of 2001, everything changed for Ja Rule.
"Put It On Me' comes on. We sell like six, seven million albums altogether," Irv recalled. "We do like four million here. Two three million outside the states."
Ja Rule continued, "I had the number one album in the country and that meant I can get into Dublin's now, cause I went back and had my entourage with me. She let us all in no problem. Set me up nice. Rolled out the red carpet for me…like it was two weeks ago this would have never happened."
For the record, Rule 3:36 did change everything for Ja Rule. The album marked a huge stylistic change for Ja, as he transitioned from the hardcore rap of his debut into a more pop-rap direction.
The pivot worked in Ja Rule's favor, as the album debuted at no. 1 on the Billboard 200 with 276,000 copies sold in its first week, marking Ja's first number one album. Rule 3:36 eventually ended up being certified triple platinum by the Recording Industry Association of America (RIAA).
Irv Gotti and Ja Rule have, unfortunately, been in some hot water lately after the former spoke at graphic length about his romantic time with R&B singer Ashanti while a guest on Drink Champs. Ja, who sat alongside Irv during the interview, made it clear after the episode aired that he didn't stand by the comments made by his label head.
"Brotherly love… The last few days have been very turbulent for me but it's time to land the plane," Ja Rule wrote alongside recent photos of him and Ashanti performing together. "I love my sis I love my bro but I DO NOT condone or agree with the behavior nor the way Gotti handled things on drink champs.
"I hope y'all understand how uncomfortable this is for me being in the middle of something I wish to not be… going forward all I ask is to be left out of this please and thank you!!! Sincerely Switzerland Bennett… #ICONN #Vibes."
Fat Joe was one rapper who slammed Irv Gotti for "disrespecting" Ashanti, but he also called out Ja for not sticking up for his former label mate. Ja Rule and Ashanti had partnered on numerous hits including "Mesmerize," "Always On Time" and "Wonderful."
"It's OK if it's on a documentary — you gotta say your truth in your documentary — but to go to Drink Champs and keep calling her a bitch, keep disrespecting — I'm not the guy to stand up for Ashanti. Ja Rule was standing right next to him," Joe said.
Ja Rule ended up responding to Joe, telling him to leave the situation alone.
"STOP saying I didn't defend sis and all women when I clearly told Gotti stop calling Ashanti/women the B word same way I told Joe at Verzuz watch the interview before you talk shit," Ja Rule wrote in a comment. "NOW LEAVE ME TF OUT THESE GROWN FOLK BUSINESSES…"