Jack Harlow Gets His Own Celebrity Meal At KFC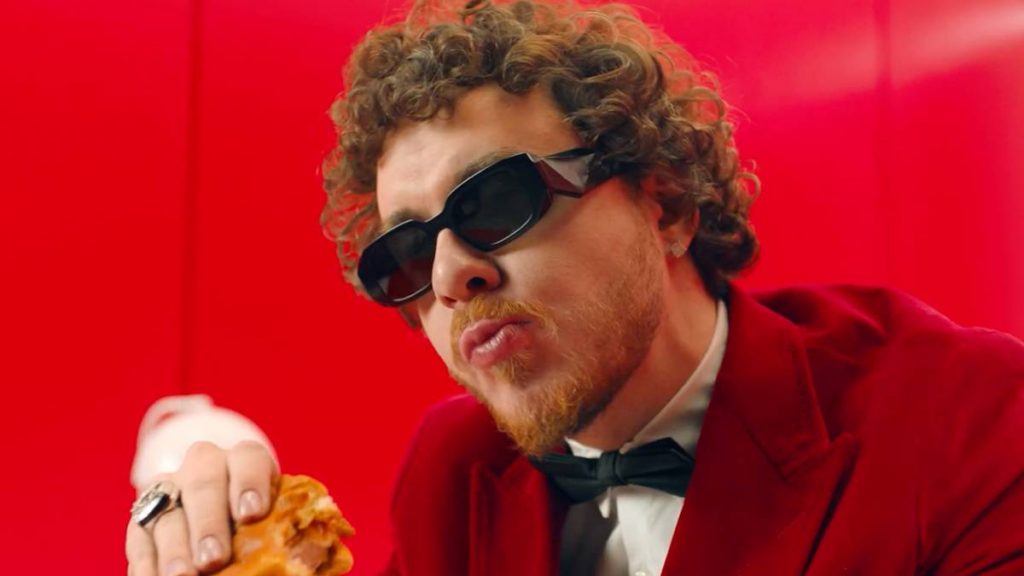 Jack Harlow is getting his own meal at KFC. After announcing a partnership with his home state's famous fast-food chain in December, Kentucky Fried Chicken revealed the Louisville native's go-to menu choices on Thursday (March 24).
Harlow's Kentucky Fried Favorites include a combination of the spicy KFC Chicken sandwich, Secret Recipe fries, extra crispy tenders, a side of mac and cheese, and KFC biscuits.
The two faces of Kentucky are officially linked up 🤞🏻 @KFC #KFCpartner pic.twitter.com/zTqecZA85q

— Jack Harlow (@jackharlow) March 24, 2022
"Partnering up with KFC feels like poetic justice," Harlow said in a statement. "I've begun traveling the world and no matter how far I go, KFC is one of the first things people want to bring up when they find out where I'm from."
"I'm excited to align myself with something that started in Kentucky, but resonates all over the globe. I grew up going to the restaurant with my family, here are a few of the menu items I've been enjoying since I was a child."
Missionary Jack even paid the KFC headquarters a visit in his hometown of Louisville in December, where he was given an exclusive behind-the-scenes look at the magic that goes into creating his favorite treats.
@jackharlow x @kfc pic.twitter.com/J5WuA6f5Y8

— TreeSim🅿️ (@LordTreeSap) March 24, 2022
Harlow previously teamed up with KFC in December to donate $250,000 to the American Red Cross to help aid victims of the Kentucky tornado. Look for plenty more from the Jack Harlow and KFC partnership throughout the rest of 2022.