Jack Harlow Recalls Meeting Kendrick Lamar For 1st Time: 'He Showed Me A Lot Of Love'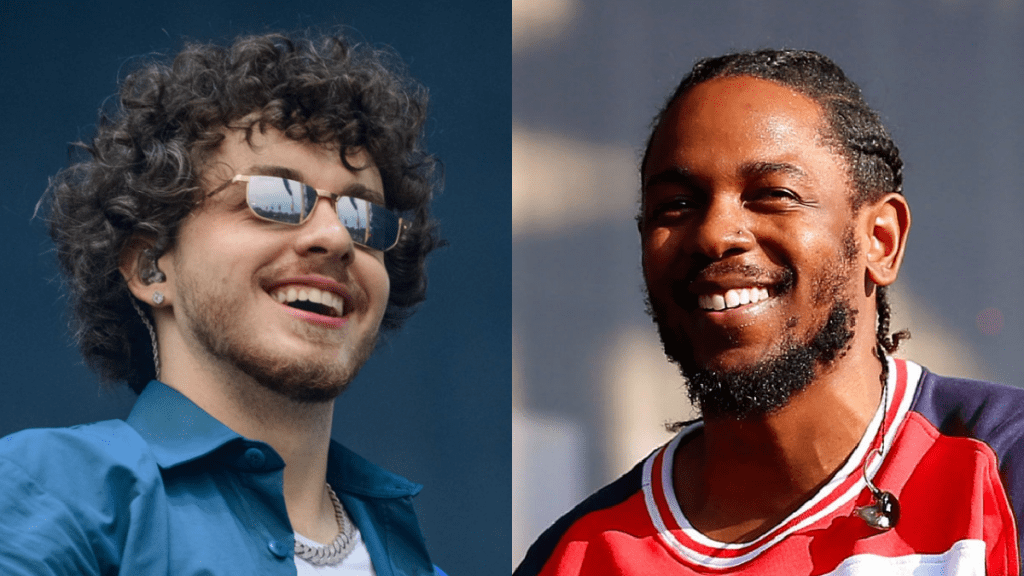 Capping off a big year that has seen him top the Billboard Hot 100 and earn his second Grammy nomination thanks to his "Industry Baby" collaboration with Lil Nas X, Jack Harlow graces the cover of Variety's Hitmakers 2021 digital issue.
In his cover story interview, the Louisville, Kentucky native spoke about meeting some of his heroes and recalled the first time he crossed paths with Kendrick Lamar… at a Brooklyn pizza spot with Ed Sheeran and Baby Keem.
"Ed Sheeran has this pizza spot in Brooklyn, it's a little spot that he wanted to take me to. He said it was the best pizza in the world," he remembered. "So we went up there and we walk in and Kendrick Lamar and Baby Keem are sitting there eating.
"I met Keem, I know Keem, so I was happy to see him. But I was thrilled to finally meet one of my idols, Kendrick Lamar. It was a warm embrace, he showed me a lot of love. I knew he was aware of me because he liked something of mine online before, but it meant a lot to me to finally be able to say I did that. I texted my mom right away."
View this post on Instagram
Jack Harlow earned Kendrick Lamar's co-sign earlier this year when the Compton king "liked" a childhood video of him rapping, which was his first activity on the social media platform in over a year.
Harlow excitedly shared his reaction on his Instagram Stories, writing, "What the hell," before joking, "So this is what it takes for the great ones to recognize my work?"
Kendrick isn't the only rap icon Jack Harlow has chopped it up with. "I met Drake a few times now. I met Cole a couple of times. Spoken on the phone with Eminem," he told Variety. "All people that kinda shaped how I looked at rap, and those are some of the guys that changed everything for me."
During his interview, the 23-year-old rapper also discussed the follow-up to his 2020 debut album Thats What They All Say, which, according to Variety, "has been quietly in the works for months and is likely to drop early next year."
"Before, I wanted to show off my subtlety, but now I feel like my tone is more commanding — there's more presence, more personality," he said. "This one has a lot more of my DNA all over it: I'm acting as a producer for the first time. I know my venues are about to get bigger, and I want my music to connect out there. I wanna turn up!"
Watch Jack Harlow's full Variety interview below, in which he also touched on keeping fans safe at his shows, his relationship with Lil Nas X and bumping into Lil Uzi Vert, Erykah Badu and Pete Davidson in a Met Gala bathroom.