Jack Harlow Responds To Brandy's Clap-Back With Kanye West's Help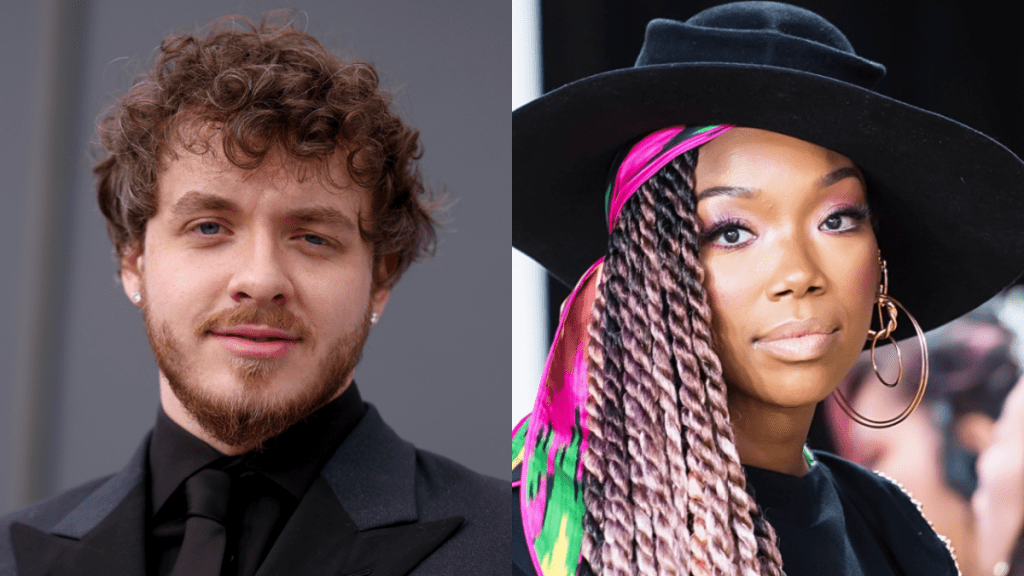 Jack Harlow released his sophomore album Come Home the Kids Miss You earlier in May, but it's a viral clip from a recent interview that has stolen the headlines.
Last week, the Louisville, Kentucky rapper caught flack for being blissfully unaware that Brandy and Ray J are siblings during an appearance on Hot 97. The "First Class" hitmaker struggled to name the artist when the hosts played Brandy's 1998 song "Angels In Disguise" (which came out when Harlow was just two months old).
After co-host Peter Rosenberg gave him a hint by saying, "Her brother is the reason why a lot of people are famous, you could argue," Harlow only added to his embarrassment by revealing he had no idea Brandy and Ray J are related.
"Who's Ray J's sister?" he asked as the penny finally dropped. "Brandy and Ray J are siblings? Nobody's ever told me that in my life!"
Having already been ridiculed by internet critics and comedians, Jack Harlow received a response from Brandy herself on Tuesday (May 17) when the R&B singer clapped back on Twitter.
"I will murk this dude in rap at 43 on his own beats and then sing is ass to sleep," she joked. When one Twitter user called her out for her late reply, Brandy wrote, "I know I'm mad late… but it was a joke. I didn't know he rapped so I was just Poking. but I see now this was a big thing a few days ago."
She added, "See, I can have a little fun too. hehe…all love."
I will murk this dude in rap at 43 on his own beats and then sing is ass to sleep. ♠️

— b r a n d y (@4everBrandy) May 17, 2022
But Brandy isn't the only one with a sense of humor. Later on Tuesday, Jack Harlow posted a photo of Brandy and Ray J smiling on his Instagram Stories, accompanied by Brandy's "Bring Me Down" collaboration with Kanye West from 2005's Late Registration.
Missionary Jack cleverly cropped the song at Brandy's chorus where she sings, "I always knew that one day… they'd try to bring me down… way down."
View this post on Instagram
Fellow R&B singer India Arie didn't see the funny side of Jack Harlow's ignorance, though. In a series of scathing Instagram Stories last week, the Grammy winner slammed the 24-year-old rapper for not knowing Brandy's music despite making Black music.
"Just because you make Black music doesn't mean you know Black culture," she wrote in disgust. "If U don't know Brandy's voice when you hear it … WHO EVEN ARE YOU?
"When an ACTUAL MUSICIAN! WHO MAKES BLACK MUSIC! Deduces one of the industries MOST IMPORTANT VOICES @Brandy to [Ray J's] SISTER? who is famous (mostly) for his Proximity to Kim Kardashians."
View this post on Instagram