Jam Master Jay Murder Trial Date Set 20 Years After Run-DMC Legend's Studio Slaying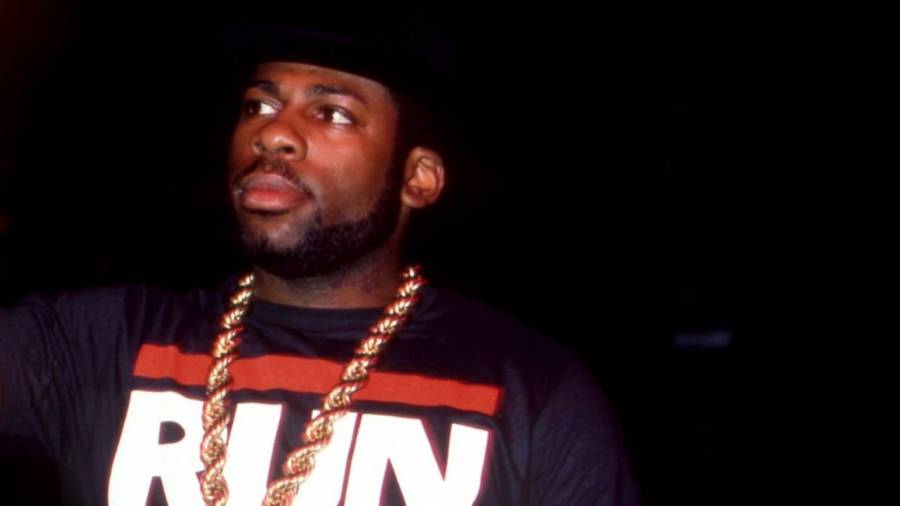 Run-DMC legend Jam Master Jay (real name Jason Mizell) was gunned down inside his Jamaica, Queens recording studio in October 2002. Twenty years later, the men believed to be responsible for Jam Master Jay's death will be going to trial.
According to AllHipHop, jury selection for the case will begin on September 22, while opening statements and testimony will commence on September 26 — barring any scheduling conflicts due to the COVID-19 pandemic. If the pandemic does cause any issues, a backup trial date will be set for February 2023. The government expects the trial to last roughly two weeks.
Ronald Washington and Karl Jordan, Jr. were indicted on charges of murder in 2020. Washington is currently serving a federal prison sentence for robbery, while Jordan was taken into custody on August 16 of that year. Acting US Attorney for the Eastern District of New York Seth DuCharme announced a grand jury had returned an incitement alleging the two defendants were responsible for the slaying on October 30, 2002.
"They shot him in cold blood," DuCharme said in a press conference at the time. "Our office along with our federal partners and the NYPD started working that case in the early 2000s, very soon after the murder and there were a lot of challenges that we faced right away. In fact, one of the first cases that I worked on when I was here as a prosecutor in 2008 was this very case. These gentleman and our team were able to accomplish what I was frankly not then able to accomplish.
"It's really through their hard work and the work of the Queens cold case detectives squad, the FBI who was with us at the outset and the ATF who had joined us along the way, really, really never gave up on this case. It was important to us then and it remains extremely to us now to bring justice to the victim, his family and his friends and the community that cared so much about those events."
In a February 2020 interview with HipHopDX, Darryl "DMC" McDaniels spoke about Jam Master Jay's murder and revealed the underlying tragedy of the whole incident.
("The thing about Jay was, Jay could have had a studio in Hollywood," he said. "Jay could have had a studio in Manhattan. Jay's studio was five minutes from where he grew up at. So my fight isn't with the individual; I don't know what the individual been through. I don't know that individual's mindset, story or whatever. But we have to understand with Hip Hop, it's all about tech and the mindset of individuals. It's not just about catching Jason's killer.
"It's about preventing any young man or woman from getting shot in our neighborhoods, especially when it comes to Hip Hop because Hip Hop was created so these individuals wouldn't have to do those things. But I just remember saying that and the whole world cursed me out, "Muthafucka, fuck that dude that killed Jay." But I said, "Yeah, no, no, you're right, you're right."
Jam Master Jay was reportedly killed over $1.7 million worth of cocaine. As ACB7 News reported, he was planning to exclude Washington from the large multi-state drug deal, so Washington and Jordan conspired to carry out the murder. While inside the studio on that fateful day, Washington allegedly pointed his firearm at another person inside 24/7 Studio and ordered them to lay on the floor. Jordan then allegedly approached JMJ, aimed his weapon at him and fired two shots at close range, striking him once in the head."