James Harden Gifts Lil Baby With $100K, Richard Mille Watch & Prada Bag For His Birthday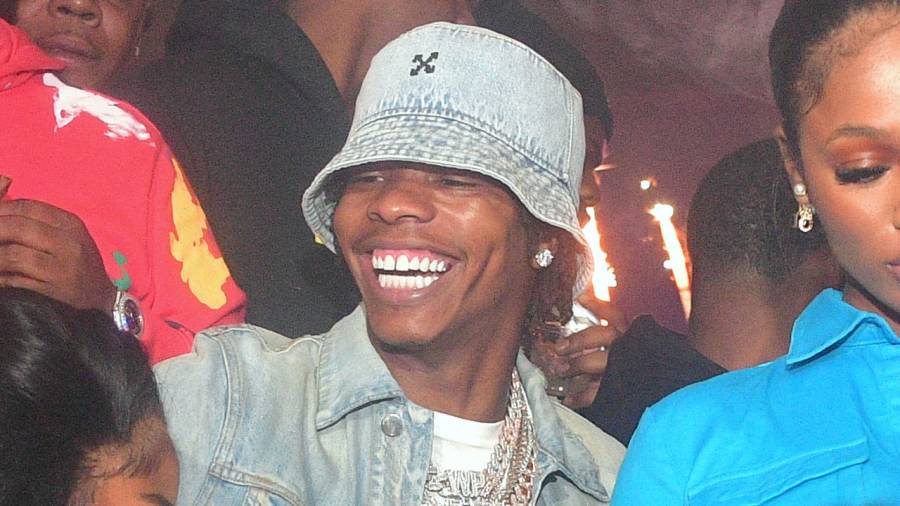 Lil Baby celebrated his 26th birthday in style on Thursday (December 3) by throwing a party filled with friends, money, jewelry and other luxurious items. Ahead of the NBA season tipping off in less than two weeks, Houston Rockets All-Star James Harden was in attendance and went above and beyond with gifts for his friend.
A drunk Lil Baby took to Instagram in the early hours of Friday morning (November 4) to show off the many things he received from the shooting guard. Harden gave the rapper $100,000 in cash, a Richard Mille watch and Prada bag, which Baby says was given to him because he's proud of him.
"Don't Play With Him," he wrote in the caption. "How the fucc I get a bag full of honey buns with a honey bun an a Richard Millie !! Mannn @jharden13 brooooo wtf !! An I'm drunk."
View this post on Instagram
Another video from the night showed Harden wearing a 4PF chain representing Lil Baby's label, along with an Icebox jewelry stand located in the middle of the party.
James Harden gifted Lil Baby a Prada bag, honey buns, $100K cash and a Richard Mille watch for his birthday ?? pic.twitter.com/vMlvGqabsL

— NBA Central (@TheNBACentral) December 4, 2020
Lil Baby really brought the jewelry store to his birthday party ?? pic.twitter.com/MmJ3uhgeSj

— Hot Freestyle (@HotFreestyle) December 4, 2020
Not only did Lil Baby link up with friends, but he also celebrated with fans by dropping two new singles "Errbody" and "On Me" on Friday (December 4). The two-pack serves as his first release since "The Bigger Picture," which arrived in June in the wake of George Floyd's death. It was later nominated for Best Rap Song and Best Rap Performance at the 63rd Annual Grammy Awards, which is set to take place on January 31, 2021.
Despite being the receiver of gifts this week, the Atlanta-born rapper has also been giving back to the community as of late. On November 24, he pledged $1.5 million of the profits made from "The Bigger Picture" to public services and organizations.
"I got 1.5 million dollars to donate off of 'Bigger Picture' I want the money to go [where] it's needed," he said. "I don't want to donate to just any organization but I will be letting my fans kno exactly [where] the money goes. Lawyers ,Bonds , Play Grounds , Jobs , youth activities , things that WE can really benefit off of."
I got 1.5 million dollars to donate off of "Bigger Picture " I want the money to go we're it's needed.

— Lil Baby (@lilbaby4PF) November 24, 2020
I don't want to donate to just any organization but I will be letting my fans kno exactly we're the money goes

— Lil Baby (@lilbaby4PF) November 24, 2020
Lawyers ,Bonds , Play Grounds , Jobs , youth activities , things that WE can really benefit off of

— Lil Baby (@lilbaby4PF) November 24, 2020