Janet Jackson Swoops In With Uplifting Message For Teyana Taylor Following Retirement Talk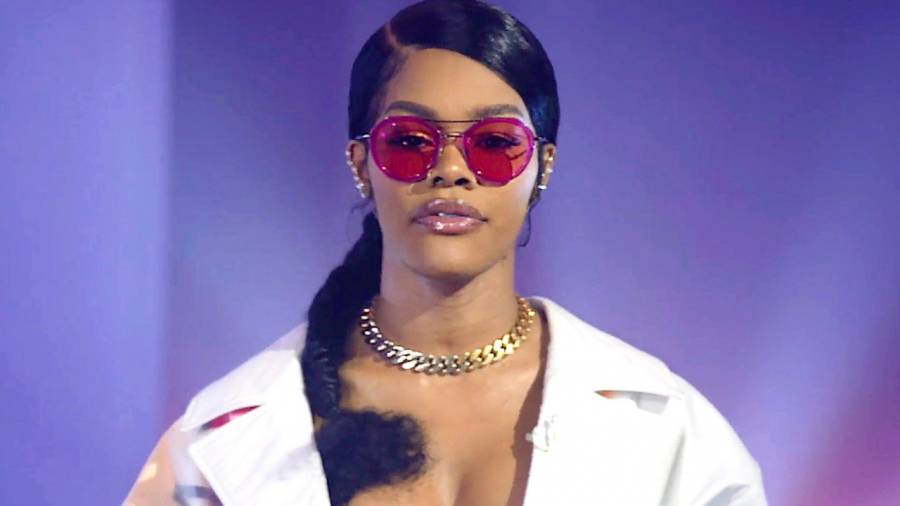 Janet Jackson doesn't want to see Teyana Taylor walk away from music.
On Thursday (December 10), the legendary music icon shared words of encouragement for Taylor while wishing her a happy birthday.
"Teyana, you have an undeniable gift from God," Jackson wrote with an updated photo of the pair. "Don't ever let that go. You bring something so special to the industry and you continue to have such an impact on this world. Imagine if I gave up after my first or second album didn't hit #1, or win any awards? We do this for the love, the passion and the fans. Never forget, a talent like yours is unstoppable. I luv you and know that I'm here for you always. I hope you enjoy your special day. #BlackGirlMagic"
View this post on Instagram
The K.T.S.E. singer expressed frustrations with her label home Def Jam over the weekend, taking to Instagram Live to say she never felt supported by them, she's tired of the politics in music in general and she's looking to retire.
Janet Jackson wasn't the only peer pushing Taylor to keep going, as The Game shared similar sentiments days earlier. In a lengthy post, he detailed meeting her at a young age and believing in her so much that he took her out as his opening act for a European tour. He ended with calling her June 2020 effort, The Album, a classic.
"I always told you, you were one amazing project away from your destiny & then it came….. "THE ALBUM"… your CLASSIC !!!" Game wrote. "Undeniably YOU. A body of work that was clearly the best R&B album of the year. You know it, I know it & so does your fanbase. Live in your glory & never be detoured by the minds of those weakened by this watered down era of appreciation. You know I know 1st hand about being the underdog as the odds have been stacked against me my entire career…. but, we didn't get where we are by things going exactly the way we thought they would. We made it here cause WE believed in our craft when no one else did. I say all of this to say, YOUR GIFT IS SO APPRECIATED & as your big bro I want you to know, you are truly one of the best artist/people inside & outside of music I've ever known. NEVER TIP THE CROWN QUEEN… Love."
Revisit The Album below.