JAY-Z & Beyoncé Pose In An Elevator Without Solange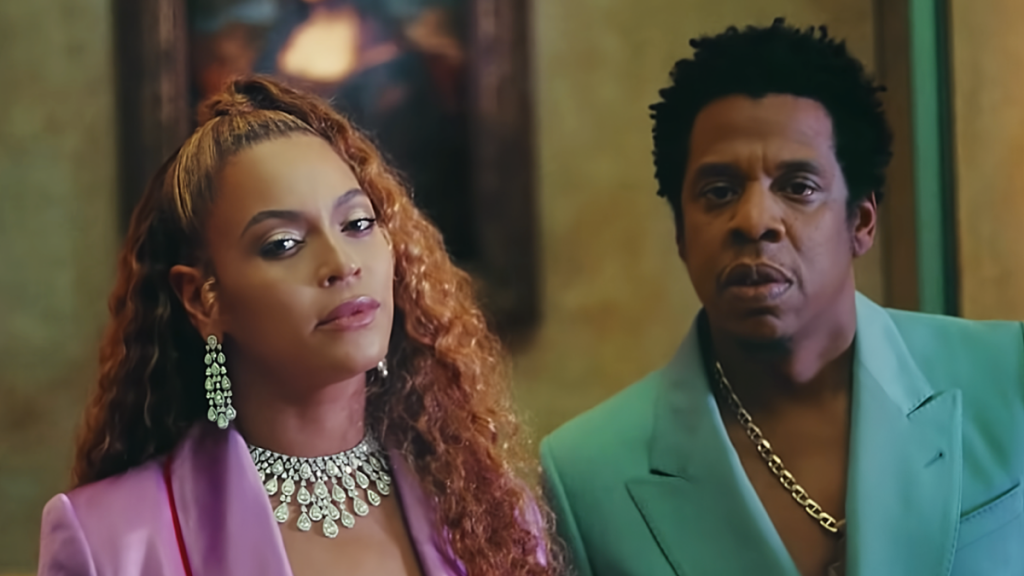 JAY-Z and Beyoncé's latest photoshoot is further proof that time heals all wounds — high-profile family drama included.
On Saturday (October 8), Bey shared several photos on Instagram from her recent Club Renaissance party in Paris, France.
Among them was a photo of Mr. and Mrs. Carter posing inside an elevator — a nod to Solange's infamous 2014 attack on JAY-Z.
Beyoncé can be seen draped in a shiny silver ensemble complete with sunglasses, while her stoic-faced husband juxtaposes his wife's wardrobe by sporting a black suit finished off with a gold lapel pin.
View this post on Instagram
Solange's elevator attack on JAY-Z went down at The Standard Hotel in New York City in May 2014 following a Met Gala afterparty.
Surveillance footage from inside the elevator showed her violently swinging and kicking at her brother-in-law before being restrained by a security guard. Hov refrained from retaliating, while Beyoncé stood statue-still inside the elevator.
Reports at the time suggested the When I Get Home singer was furious at JAY-Z for allegedly cheating on her sister.
Two years later, Beyoncé used her husband's rumored infidelity as fuel for her Grammy-winning album Lemonade, which JAY-Z repented for the following year on 4:44 — whose title may have been a reference to the hotel's address (444 West 13th Street).
The infamous scuffle even gave Solange's music career a boost, with her catalog enjoying a more than 300 percent increase in sales after footage of the fight surfaced online.
The younger Knowles sister would go on to win a Grammy herself thanks to her A Seat at the Table single "Cranes in the Sky," which took home Best R&B Performance in 2017.
After remaining shtum about it for years, JAY-Z briefly addressed the elevator fight during his interview with the Rap Radar Podcast in 2017.
"I fought my brothers and argued with my brothers my whole life. It just so happens, who we are, these things go into a different space, but it ain't nothing," he said.
"We've always had a great relationship. We've had one disagreement. Before and after, we've been cool. That's my sister. Not my sister-in-law, no, my sister. Period."
As for Beyoncé's Club Renaissance party, the disco-inspired event served as promo for her latest album Renaissance, as well her and JAY-Z's partnership with luxury jewelry retailer Tiffany & Co.
Last week, the former Destiny's Child singer starred in a minute-long campaign video called "LOSE YOURSELF IN LOVE," which featured footage from her Parisian party soundtracked by her Renaissance album cut "Summer Rennaisance."