JAY-Z Has Encroached On Another Nas Release Date Yet Again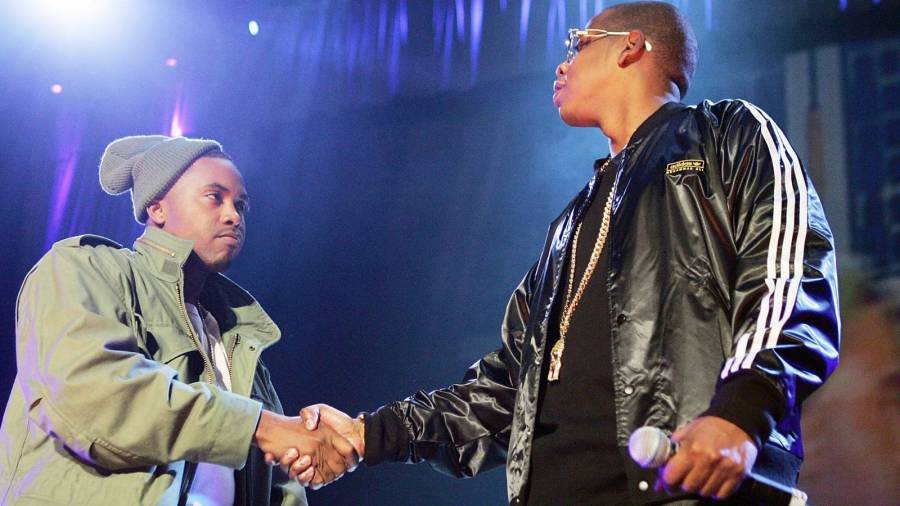 Nas and JAY-Z have a colorful history. The two rap titans engaged in perhaps one of the most infamous Hip Hop beefs during the late '90s/early 2000s that allegedly started in 1996 when the Illmatic legend missed a recording session for Hov's Reasonable Doubt single "Bring It On." From there, they took their grievances to wax with two of the most notorious diss tracks in Hip Hop history — "Ether" and "Takeover."
Although the two ultimately laid their issues to rest once and for all at a 2005 Def Jam retreat, the ghost of past beef reared its ugly head again this week when Nas and Jay both announced they had new singles on the way albeit on the same project.
On Monday (February 8), Nasty Nas revealed he and Hit-Boy have a song called "E.P.M.D." arriving on Friday (February 12). Less than 24 hours later, it was announced Jay's collaboration with the late Nipsey Hussle would drop on Friday courtesy of the Judas and the Black Messiah soundtrack as well — also produced by Hit-Boy. Both announcements arrived individually and appeared to conflict with each other.
But of course, this wouldn't be the first time something like that has happened, so it's not unfathomable to come to that conclusion. Just last August, Pharrell and Jay's "Entrepreneur" single coincided with the release of Nas' 13th studio album King's Disease, causing Twitter to erupt.
On December 18, 2001, Nas released his fifth studio album Stillmatic and Jay dropped his MTV Unplugged album with The Roots. Roughly three years later, Nas released Street's Disciple while Jay collaborated with Linkin Park for the Grammy Award-winning Collison Course album. Then on November 6, 2007, Nas released his Greatest Hits as Jay's 10th studio album American Gangster hit the shelves.
Then, as Kanye West and Nas were wrapping up 2018's NASIR, Jay and his superstar wife Beyoncé surprise dropped their collaborative EVERYTHING IS LOVE album. 
Coincidence? Nas thinks so.
During an August 2020 interview with The Breakfast Club, Nas adamantly denied it was intentional, saying, "I think maybe there's an energy that we both have where we maybe we feel like we work around the same time and the time. Yo, bro that's a hell of coincidence; that's some confidence for you! I think things just happen; just synergy, you know? Jay would know better than me."
Revisit the discussion below.