JAY-Z Meets With Jeff Bezos Amid Rumored Washington Commanders Takeover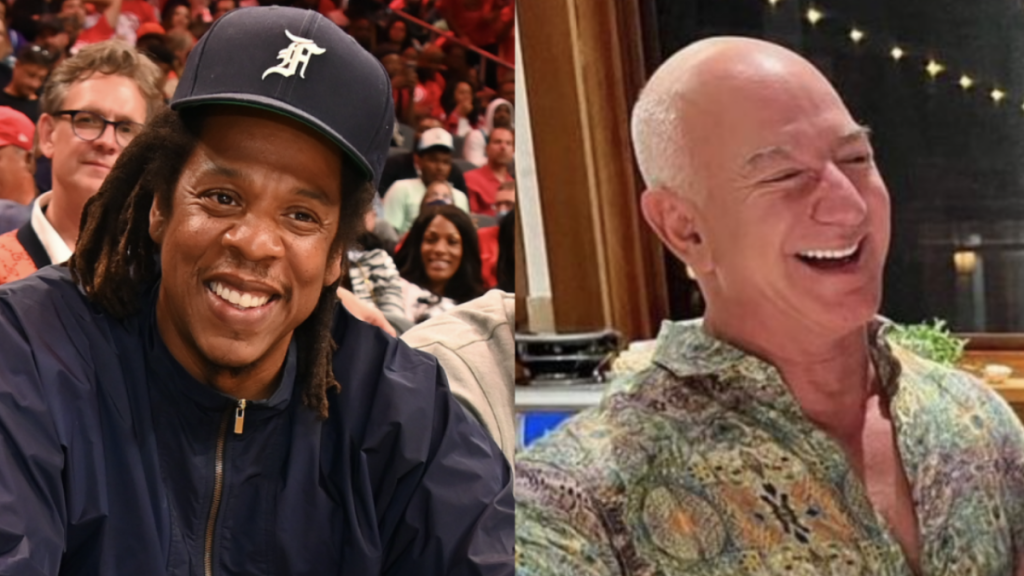 JAY-Z was spotted having dinner with Amazon founder and CEO Jeff Bezos earlier this week, fueling rumors around them purchasing the NFL's Washington Commanders.
The businessmen met up at Horses in Los Angeles on Monday night (November 7), days after word got out they had a mutual interest in putting in a bid for the team owned by Daniel Snyder. The meeting seemed pretty important, especially when the restaurant is closed on Monday.
According to TMZ, they chatted for over two hours in an empty restaurant, with Bezos leaving around 9:30 pm and Hov staying past midnight. Tagging alongside Bezos and JAY-Z was the Amazon CEO's girlfriend Lauren Sánchez and Kris Jenner's partner Corey Gamble.
Snyder shocked the NFL community when he and his wife, Tanya Snyder, confirmed on Wednesday (November 2) that they've hired Bank Of America Securities to aid in a potential sale of the team. According to reports, the Snyders are looking for $7 billion.
"Dan and Tanya Snyder and the Washington Commanders announced today that they have hired BofA Securities to consider potential transactions," a statement read.
"The Snyders remain committed to the team, all of its employees and its countless fans to putting the best product on the field and continuing the work to set the gold standard for workplaces in the NFL."
The Roc Nation mogul is worth about $1.3 billion, per Forbes, so he would most likely need an investment team to complete the ownership transaction. Jeff Bezos would be a perfect fit for the deal, with an estimated net worth of $113.8 billion, according to Forbes.
JAY-Z is looking to become the first Black owner in the history of the NFL. He was reportedly interested in purchasing the Denver Broncos before the franchise was sold to the Walton-Penner Group in June for a record $4.65 billion — the largest team sale in U.S. sports history.
Despite reportedly trying to get a deal done, JAY-Z was recently accused by Bacardi of backing out of a deal to sell his ownership stake in D'USSÉ. It was reported that Bacardi — Hov's 50/50 partner in the liquor brand — claimed both sides agreed on a "handshake deal" last December that would see Bacardi's subsidiary, Empire Investments, purchase JAY-Z's 50 percent share.
According to new legal documents filed by Bacardi, however, the Brooklyn-bred billionaire backed out of the deal and demanded double the price they agreed upon. It's unclear what the original valuation was due to the documents being redacted.