JAY-Z's Glare Once Made 'Candyman' Star Yahya Abdul-Mateen II Stop Dancing To Juvenile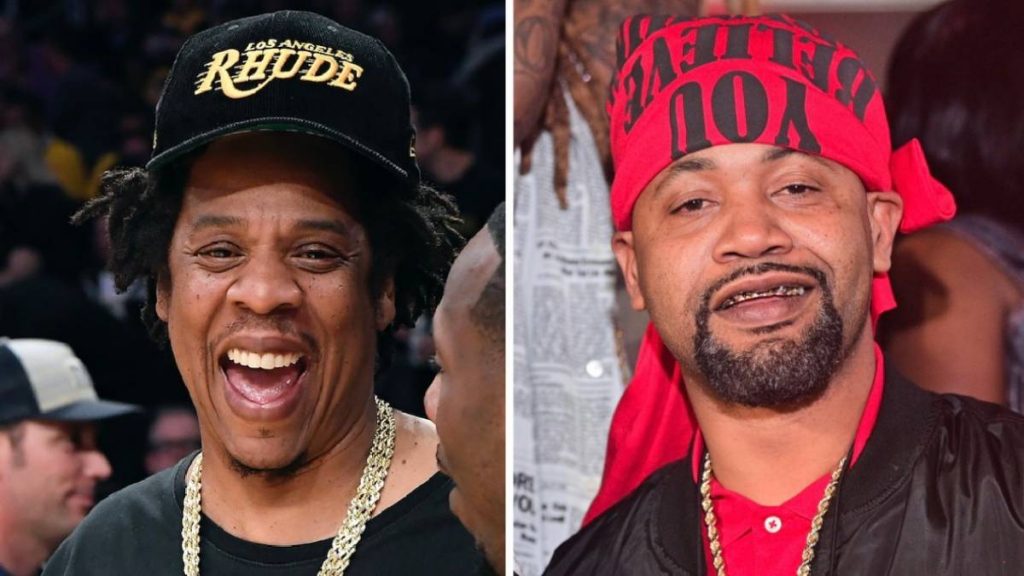 Seeing that he's centered within an internet meme where fans have to choose between a personal dinner and $100,000, many consider being in the presence of JAY-Z a pretty big deal.
Candyman 2021 actor, as well as Black Manta within the DC Cinematic Universe Yahya Abdul-Mateen II, found himself in such a presence and according to his own recollection, he royally blew it.
While promoting the horror classic continuation on The Tonight Show Starring Jimmy Fallon on Monday (August 23), Yahya Abdul-Mateen II recalled attending JAY-Z's Oscars "Gold Party" one year and got too consumed with the Cash Money spirit.
"JAY-Z throws this party — the Gold Party and he throws it every year for the Oscars," he started. "I got an invitation," I'm in my tux and I'm dressed up, I'm feeling good and one of my favorite songs comes on. It's like a Juvenile song. I hop on the stage and I'm dancing and I'm sweating — and I forget where I am! I just lose all my scruples.
"And I look over and JAY-Z is looking me dead in my eyes. No judgment or nothing like that but he's looking at me — and I saw myself through his eyes. I thought I should probably get off stage, play it cool."
The 35-year-old actor concluded his embarrassing moment with a laugh, "But it's cool to get carried away, you know."
JAY-Z reactions aren't hard to come by in 2021. Shortly before the interview, Hov and wife Beyoncé appeared in a Tiffany & Co. diamond ad featuring a never-seen-before Jean-Michel Basquiat painting — effectively pissing off the public.
Many fans felt that a rare piece of art had bigger value than a capitalistic campaign but the full ad rollout is still scheduled for September 3.
View this post on Instagram
Check out Yahya Abdul-Mateen II's JAY-Z encounter below. Candyman hits theaters on Friday (August 27).