Jeezy Recalls Squashing DJ Drama Beef: 'It Got Really Real'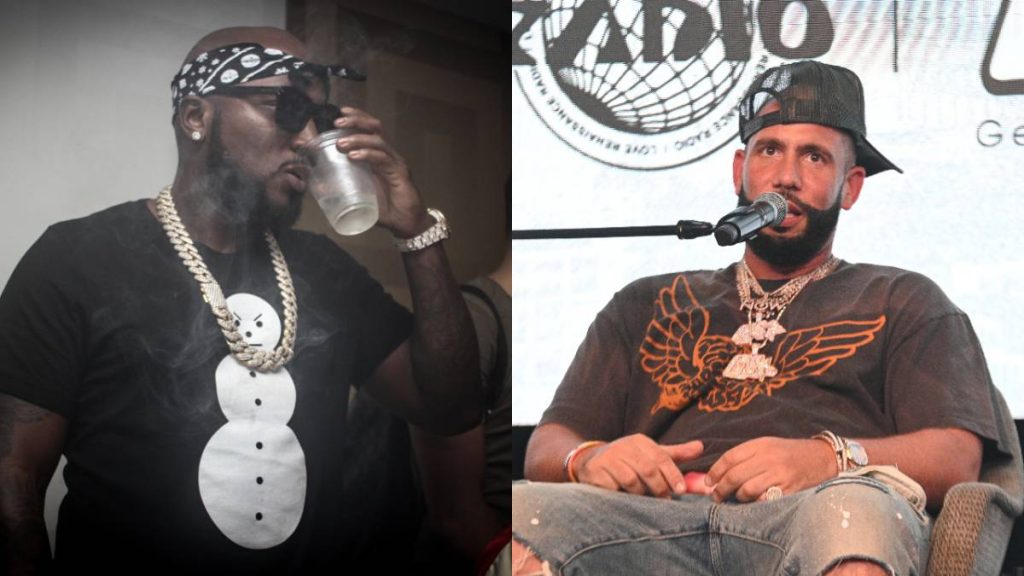 Jeezy has reflected back on the feud he had with DJ Drama back in 2009, and said they patched things up because of how heated it got.
On Thursday (October 20), the Snowman stopped by The Breakfast Club to talk about the pair's new mixtape Snofall, which dropped on Friday (October 21).
The new project was the first joint effort from DJ Drama and Jeezy since their iconic mixtapes Trap Or Die , Tha Streetz Is Watchin and Can't Ban The Snowman. Despite the success of these records, the pair began feuding around 2009 after Jeezy accused Drama of changing up.
"He just changed, period. Look at his crew," Jeezy told XXL at the time. "The same n-ggas ain't around him, You ain't never been in no streets. I could never have no beef with a n-gga like that. He's a cornball."
Things then came to a boiling point when Drama was assaulted by Jeezy's crew during the screening of The Notorious B.I.G. biopic Notorious in Atlanta.
"It got real bro, it got really real," Jeezy told The Breakfast Club. "The beef was over Drama had someone that was managing him, but he was trying to be an artist too, and he kinda got into Drama's ear about a lot of things, and just started to build this toxic environment of he said she said."
View this post on Instagram
He continued: "I think Drama decided he had to go with them because I think at the time homie had been they muscle or something, I don't know. Something happened at the club, I can't really say, but yeah. It got really bad over time.
"I came to a point in my life where I just kinda started healing myself because I had a lot of trauma things, and I just started working on myself and I think Drama was doing the same thing. Over time we just kinda came back together when they guy got out of their business. So I just kinda feel like we both just crew and changed our surroundings."
Jeezy went on to say that tensions got so heated that he used to show up at Drama's shows to intimidate him and T.I.
"But I love Drama and I'm truly appreciative of the history we got and the relationship that we built, because it just feels good to see your partners wining," Jeezy said.
DJ Drama's link-up with Jeezy comes shortly after the Gangsta Grillz aficionado worked with Symba for his Results Take Time project.
The legendary DJ has also got a new Snoop Dogg Gangsta Grillz mixtape out in the world called I Still Got It, which arrived a day before the Jeezy tape on October 20. He's also dropped. new project with NBA YoungBoy called Ma' I Got A Family.
Drama additionally had a good night at the 2022 BET Hip Hop Awards last month, taking home the award for DJ of the Year, his first award in almost a decade.
Aside from Snofall, Jeezy also recently hopped on EST Gee's new song "The Realest," and the duo even performed the track at the 2022 BET Hip Hop Awards.