Jeremih Admits He's Leery Of The COVID-19 Vaccine After Nearly Losing His Life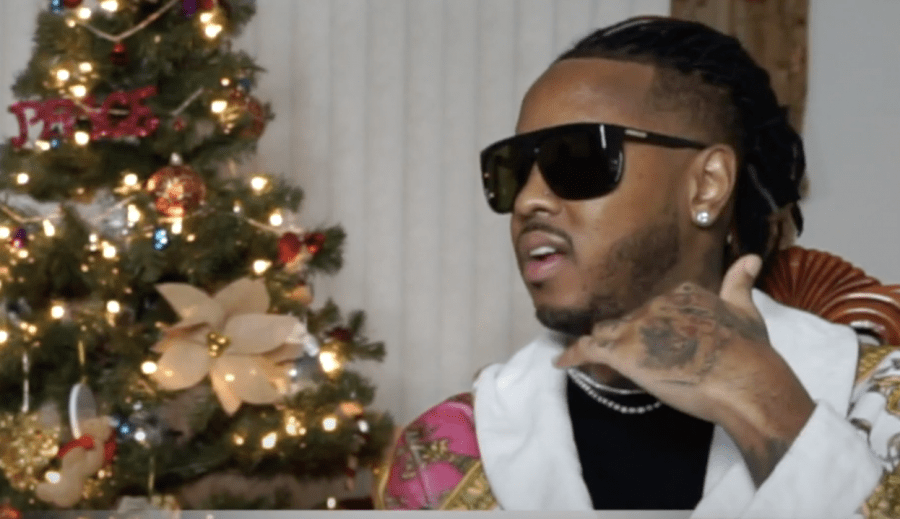 Following a near-fatal battle with COVID-19 that resulted in a trip to the ICU, Jeremih is feeling better and getting his life back in order. For his first sit-down interview following the health scare, the Chicago native spoke with Kendra G of WGCI on Thursday (December 24) about the emotional whirlwind of the past month.
Jeremih, who had never been to a hospital in his life, spent nearly a month in there for his bout with COVID-19, which saw his condition get worse once he contracted multi-system inflammatory syndrome, meaning his organs became inflamed. With a new outlook on life and on his road to full recovery, the R&B singer is hesitant about taking more needles and getting the COVID-19 vaccine.
"Right now? I'm not sure yet," he said. "I'm good and I'm still taking shots from the hospital. So I'm good for my shots right now."
Kendra G also noticed Jeremih was keeping his hospital bracelet on, which serves as a reminder of what he's been through in the last month.
"Two things, I just wanted to remind myself of what I've been through and sometimes to just remind myself of my purpose on this earth," Jeremih explained. "Because while I was in there, I was unsure if I was still going to be able to walk on this earth. So until I get my talk and my walk back I'ma keep this on."
View this post on Instagram
Jeremih was hospitalized on November 15 with COVID-19 and was released from Northwestern Memorial Hospital in Chicago on December 6.
He admitted to Sway in the Morning last week that he had a tube in his throat for about a week and a half and remembers waking up in a daze a couple of times and just seeing a white light.
"It was going down, my heart went out, stopped beating and started beating irregularly, and my kidneys went out, my liver started to fail and go bad," he said. "Now I know all that now, mind you I didn't know what was going on at the time. I was out."
Jeremih continued, "Once I was removed from ICU after that week and a half, I was going through recovery where I had to learn how to walk again, eat, all that. Mind you, I'd never been to a hospital my entire life either, not for a broken bone, not for nothing. So just to be in there, I look at it as kinda somewhat of a blessing now as crazy as it might sound, 'cause I needed to sit down. I needed to take a break."
Watch the entire interview with Kendra G above.