Jim Jones Doesn't Understand Why The New Generation Is Covering Up During NYC Heatwave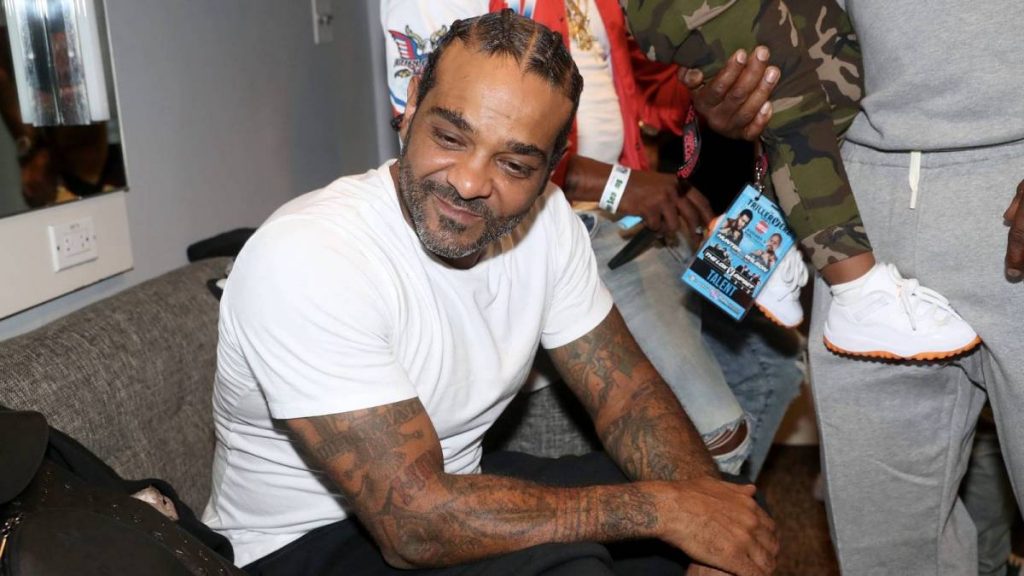 Harlem, New York – Jim Jones has said he doesn't quite understand some of the new generation's fashion choices, especially when his hometown is going through a heatwave.
On Thursday (July 21), Capo shared a video on his Instagram of a young photographer trying to get a few shots of him while he was out and about in Harlem, New York.
Even though the Big Apple is seeing temperatures hit close to 100 degrees this week, the photographer wouldn't let the hot weather stop his drip, wearing an outfit more suited for cooler months. Jim wasted no time in trying to figure out what the photographer was trying to accomplish with the fit.
"It's 100 [degrees] today and this n-gga got on jeans, a hoodie, a Pooh Shiesty and the fitted," Jimmy said in the video. "You colder than ice n-gga, you heard? You the coldest n-gga I know. Call this n-gga too cool for school. Ice in his shoes this n-gga so cold. This n-gga is out his rabid ass mind is what this n-gga is."
Capo added in the caption of his post: "I'm a lil older pardon me but these young N-ghas is a lil colder even in July when it's 95 at night time Make it make sense u look wild but hey u like it I love it I was once a young N-gha too Carry on lol."
View this post on Instagram
This isn't the first time Jim Jones critiqued someone's fashion choices. Last month, the Lobby Boyz dragged comedian Jerrod Carmichael for his outfit during a visit to Hot 97.
"Bro, he got on tube socks with church shoes. He's wild'n right here," Capo said in the video. "You out of pocket, and it's summer time you got a windbreaker on. Boy look at this Michael Jordan jacket. If this ain't the brokest Michael Jordan look I ever seen in a long time."
Jim Jones recently went jewelery shopping with Maino, picking up a pair of matching diamond-encrusted door knocker pendants which they rushed to social media to show off.
"This represents the struggle right here. In case you don't understand what this is, this is a gold-flooded, diamond-encrusted ocean," Maino said as Capo moved the handle to make a knocking sound with the pendant. "If you understand the struggle, understand the pain, you understand coming from New York City housing, this is apartment 2B, where I grew up with my mother, my father and my brother."
He added: "Lobby Boyz, you know. Louis Armstrong Houses, Nostrand Avenue apartment 2B. It ain't where you at it's how you started and where you going. We come from the bottom and we got things to say, and we trying to get out and inspire other people."