Jim Jones, Fabolous, Dave East & Maino Flex Their Muscles In 'Fit Lit (Betty White)' Video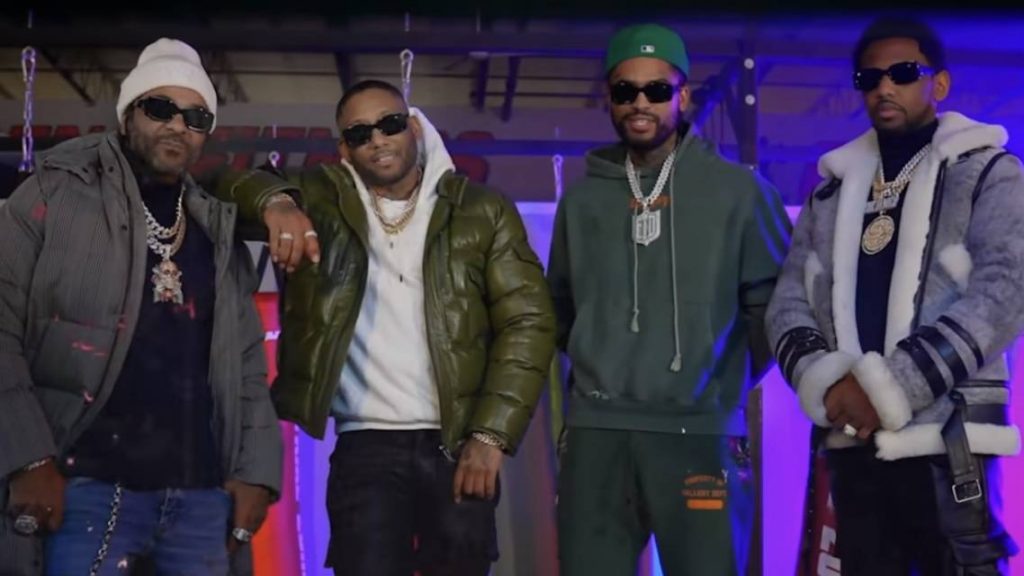 Jim Jones is still riding high with his latest project Gangsta Grillz: We Set The Trends, which was released in January. Capo has released a number of visuals off the mixtape and he's back with another one, this time with his "Fit Lit" crew.
On Wednesday (March 30), the Harlem rap star unleashed the visuals for "Fit Lit (Betty White)" with assistance from his collaborators on the track, Fabolous, Dave East and Maino. The music video — directed by Will G, Shula The Don and Jim Jones — finds the Fit Lit Club dropping steely bars inside the Impact Zone Fitness and Sports Performance gym in Norwood, New Jersey. Jim, Maino, East and Fab are all dressed in their best outfits while people work out around them.
View this post on Instagram
The fits pulled off in the video are a nod to the viral clip of Jim and Maino roasting Fabolous for showing up to the gym in a fresh baby blue Paper Planes get up back in January. Fans caught a glimpse of the  gym session fashion when Jim shared the clip on social media.
"Bro, nah, don't take the coat off now," Jim told Fab in the video. "Yo, look how he come out! We in the gym, bro! Yo bro, why we coming to work out?" Maino came in with a hilarious take on Fab's fashion sense by asking, "You got all your shit laid out for the week?"
The footage from that link-up led to the rappers meeting up with Dave East to form the Fit Lit Club, an innovative Hip Hop workout experience they plan to open in the coming months.