Jim Jones Reacts To Benny The Butcher Shooting With Controversial Take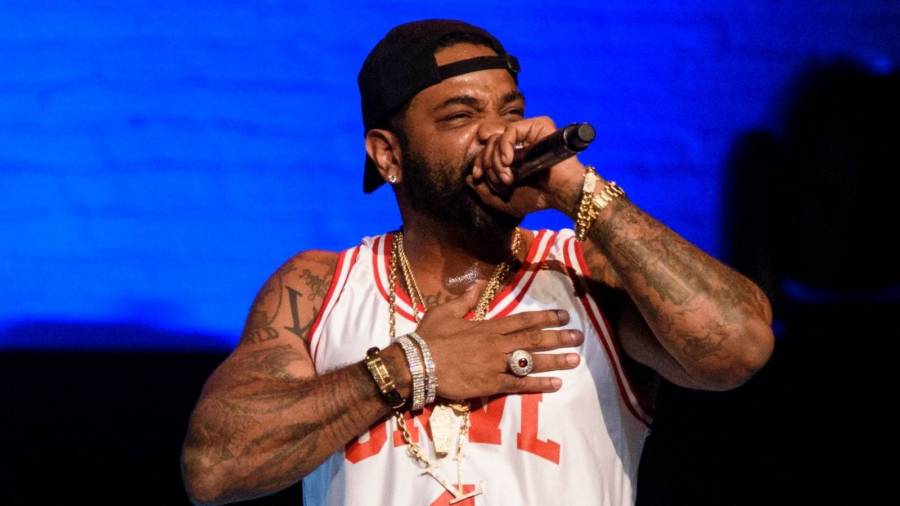 Jim Jones stirred up some controversy in February when he claimed being a rapper is "more dangerous" than being a soldier. But in the wake of King Von and Mo3's recent murders and the Boosie Badazz and Benny The Butcher shootings over the weekend, the Diplomats OG apparently thought it was time to reiterate his previous sentiments.
On Sunday (November 15), shortly after it was confirmed Benny had been shot in the leg outside of a Houston Walmart, Jones fired off an Instagram post with a screenshot of the TMZ article announcing the news.
He wrote in caption, "So y'all still don't agree with wht I said. Being a rapper is 1 of thee most dangerous jobs in the world. Get well soon bro stay safe stay dangerous."
View this post on Instagram
Jones' initial comments earlier this year caught the attention of an Iraq war veteran who took issue with the comparison.
The vet, who went by the Instagram handle @mramcore, told Jones, "Heard the comments you made about 'being a rapper is harder than fighting a war in Iraq…' You allowed to have your opinion without any facts nor truth to it, but as a Vet and hip hop fan, I found it extremely disrespectful and ignorant.
"Here's some facts, my unit which fought in Iraq 2004 lost more Marines in two months than 'rappers' in the past 3 years. Keep talking but there is zero comparison."
The 44-year-old New Yorker replied, "Here are facts. Every nigha I grew up wit is either dead or in jail, so u wanna compare death tolls it won't add up. u went to army n met nighas U never knew or grew up wit.
"I grew up wit all these nighas all my life so it different. u wanna continue this debate. Yal was shooting at kids n innocent bystanders in the midst of shootin at the enemy. We was kids shootin at kids. That mentality split over to success."
Check out their full exchange below.
View this post on Instagram