Jim Jones Recalls Preventing Trey Songz Getting Dropped From His Label In Career-Saving Convo With Exec Kevin Liles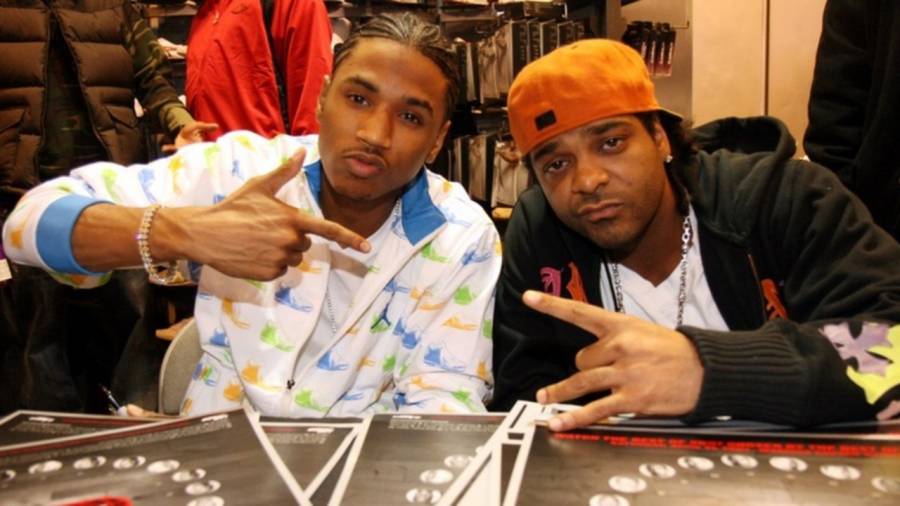 It has now become clear that Jim Jones was Trey Songz' saving grace during the early 2000s.
The El Capo rapper actually revealed he talked Songz' label out of dropping him over a decade ago during his video interview for HipHopDX's new Hacked series. Jones actually touched on the situation whilst discussing the creative process of his 2005 album Harlem – Diary Of A Summer — which is home to numerous guest verses from Juelz Santana and Max B and also includes an appearance from Trey Songz on the track "Summer Wit' Miami."
"I just had a good ear for music and who would sound good on what and even to this day and shit I still have that great ear," Jones began. "I was kind of a outlet for us to do like a compiled effort, well, a compilation and funnel it through my albums. Pretty much I was doing what DJ Khaled doing now back then."
Like Khaled, Jimmy was working with labels at the time, specifically operating in an executive role at Warner Music Group, and explained how he managed to leverage his position, and discography, to get Warner's affiliate label Atlantic to invest more into Trey, which he believes contributed to Trigga's early success.
"I definitely helped Trey Songz with his success," Jimmy told host Marisa Mendez. "In his very beginning stage, I kind of saved his career. He was actually on the chopping block at the label, I guess it was Atlantic at the time and I was working on Warner Music Group. Saw Trey at one of the music conventions in the Bahamas or something and Kevin Liles was like, 'We about to cut this young man because we don't know what to do with him,' and I was like, 'That nigga fire, you don't need to cut him, you need to invest in him and put some steam behind him.' Now look, Kevin Liles ended up managing him — I always been real good at that man, even now. I could pick a diamond in the rough with my eyes closed, it's cool."
Jim Jones and Trey Songz have built a relationship over the last decade and change and collaborated on a number of occasions, like Jimmy's early appearance on Trigga's 2007 Trey Day album on "Fly Together" and again back in 2014 when the rapper recruited the R&B star for his 2014 album We Own The Night Pt. 2: Memoirs Of A Hustler for the track "With The Sh!t."
Watch the full clip of DX's new Hacked segment above.