Jim Jones Tells Incarcerated Max B To 'Eat A Dick'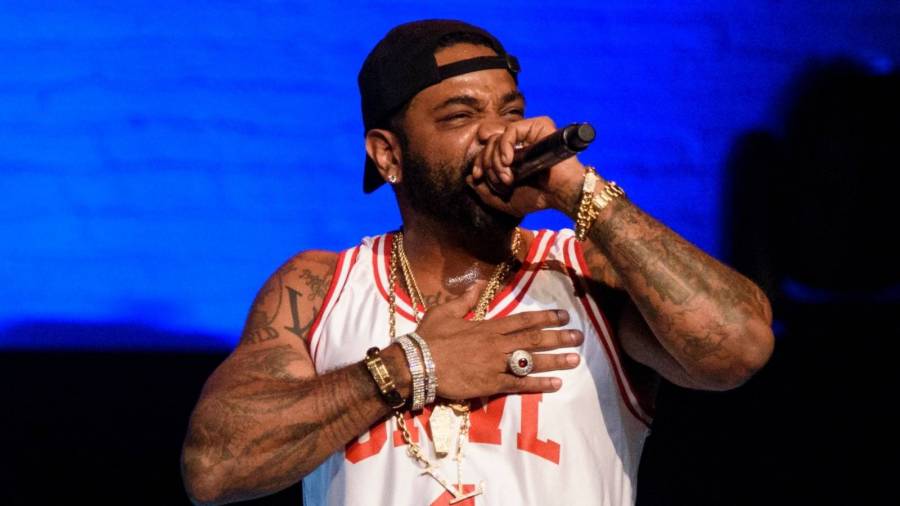 Don't ever expect a Jim Jones and Max B collaboration. While the Dipset vet has reconciled with longtime foe and Max's close friend French Montana, he essentially told Connecticut radio personality Jenny Boom Boom he would never in his life entertain a collaboration with the incarcerated rapper. 
"Nah, fuck Max B," Jones said. "Tell Max B suck dick. Fuck outta here." He then made it clear he didn't even want to discuss the topic, adding, "People don't play with me with that conversation. Ain't nobody can tell me nothin' about that. That's the first thing I say. You heard? If that's how you feel, that end the deal for anybody. No Max talk in my conversation. Period."
View this post on Instagram
Jones has refused to talk about Max B before. During a 2012 interview with Sway Calloway for Shade 45's Sway in the Morning, someone called in and inquired about their relationship to which Jones replied, "Yo, tell your mother I said hi. Next caller. Tell his mother to touch on that subject."
Max B and Jones' beef stretches back to 2007. But in March, a jailhouse interview with the Harlem native was uploaded to YouTube, which found the 42-year-old lamenting the entire situation.
"I think two egos was just coming together," he said. "Two big personalities. You know, I wasn't there for that. I was just happy to be involved, you know what I'm saying? In the game. I'm never trying to come take nobody shit. I'm in my own world, b. I'm like, I'm existentialist.
"I like to do my own shit, come from a whole 'nother spot. It was just egos clashing. A lack of respect. That shit don't mix well, and next thing you know, we beefing. So, as far as the content or whatever, it shoulda went a different way. I think today, we would've handled the situation different."
Max B has been locked up since 2009 when he received 75 years on conspiracy charges pertaining to armed robbery, kidnapping, aggravated assault and felony murder.
In 2016, he took a 20-year plea bargain for aggravated manslaughter and was scheduled for release in 2029 but last July, his sentence was reduced from 20 years to 12 years. He's expected to be released sometime in 2021 — and by the sound of it, Jones will be keeping his distance.