Joe Budden Claims Mickey Factz's Wu-Tang Killa Beez 'Drink Champs' Jabs Got Him Extorted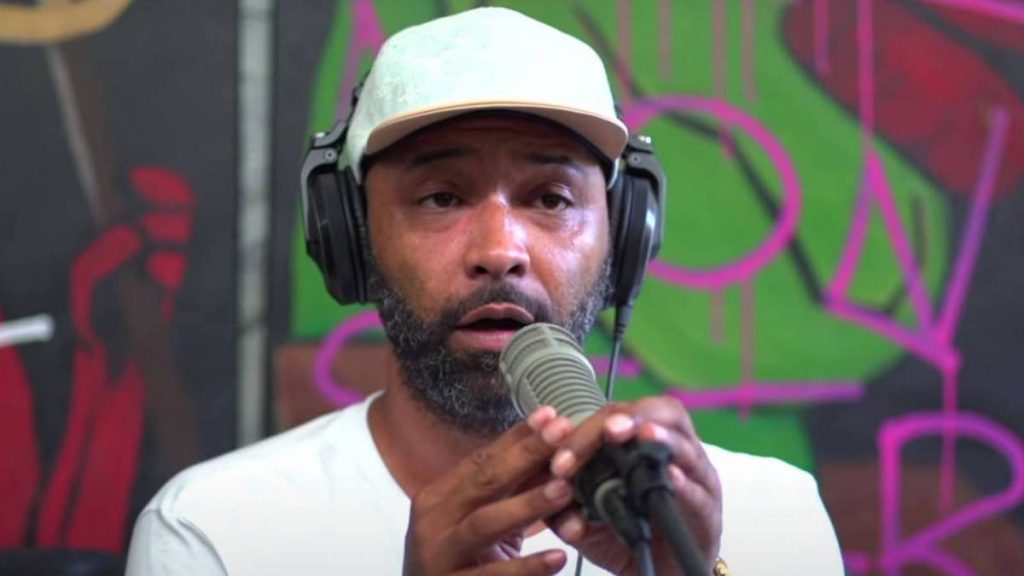 The always outspoken Joe Budden is making some wild allegations regarding the recent Drink Champs and Wu-Tang Killa Beez controversy. During a new episode of The Joe Budden Podcast, he flatly states Shyheim the Rugged Child is extorting Mickey Factz for money.
Factz was one of the special guests when N.O.R.E. referred to Sunz of Man as "flunkies" and everyone erupted in laughter as Shyheim and Killarmy's names rolled off their tongues, as well. Although Factz issued a heartfelt apology for the way the conversation came across, Budden says Shyheim wanted more than that.
On Wednesday (September 1), Royce Da 5'9 — who was intertwined with Mickey Factz during his podcast drama with Lupe Fiasco —shared a clip from The Joe Budden Podcast in which the ever-dogmatic host said, "Yo, tryin' to get this shit together. Peace, love, light, but this is when you know you're dealing with different people. Mickey Factz said that shit and Shyheim said not only do you owe a public apology, hit us to negotiate the fee that we want for defaming our name."
With that, Budden pushed the microphone out of his face and took off his headphones, then added, "Hey internet-ers, you know when you're talking to somebody that's different? 'Call me to negotiate 'cause I didn't like that.'"
Royce Da 5'9 added in the caption, "When the risks start to outweigh the reward…I tried to articulate why you shouldn't play with a man's name. But … some people only understand violence."
View this post on Instagram
Interestingly enough, Joe Budden was a part of the Drink Champs episode in a peripheral manner. When the "flunkies" comment was originally made, Mickey Factz was in the middle of an anecdote about a member of Raekwon's entourage pummeling Budden backstage at a festival in 2009.
It went left from there when N.O.R.E. made the "flunkies" remark, and EFN and Factz appeared to laugh along, shouting out Shyheim and Killarmy in the process.
Once Shyheim and the rest of the Killa Beez discovered the disparaging remark, they swarmed. But in a statement to HipHopDX, DJ EFN set the record straight.
"We feel the clip is being taken out of context, but we understand how it looks and sounds, and we most definitely own up to it," EFN told DX last week. "The word 'flunky' should of never been used in reference to any artist and it was just a misuse of the word.
"When I said Shyheim's name, it was to shout him out as a Wu affiliate, not to disrespect him. Also, the humor in the clip is about the story Mickey Factz was telling — not regarding any of the artist mentioned."
Shyheim, DJ EFN, N.O.R.E., Killah Priest, 9th Prince and the rest of the Killa Beez have since made peace. On Monday (August 30) Noreaga and DJ EFN joined 9th Prince and Killah Priest for an episode of Killah Priest's podcast.
"I just wanna say I appreciate y'all brothers," 9th said. "I appreciate you stepping up and making your apology public and shit. Word is bond and shit, you know what I'm saying? I know coming from the streets and all, it takes a lot for us to let that go and be like, 'Yo, my fault, my bad' and admitting that, B."