Joe Budden Predicts Kanye West's 'Donda 2' Album Will Be 'Most Toxic Shit In The Universe'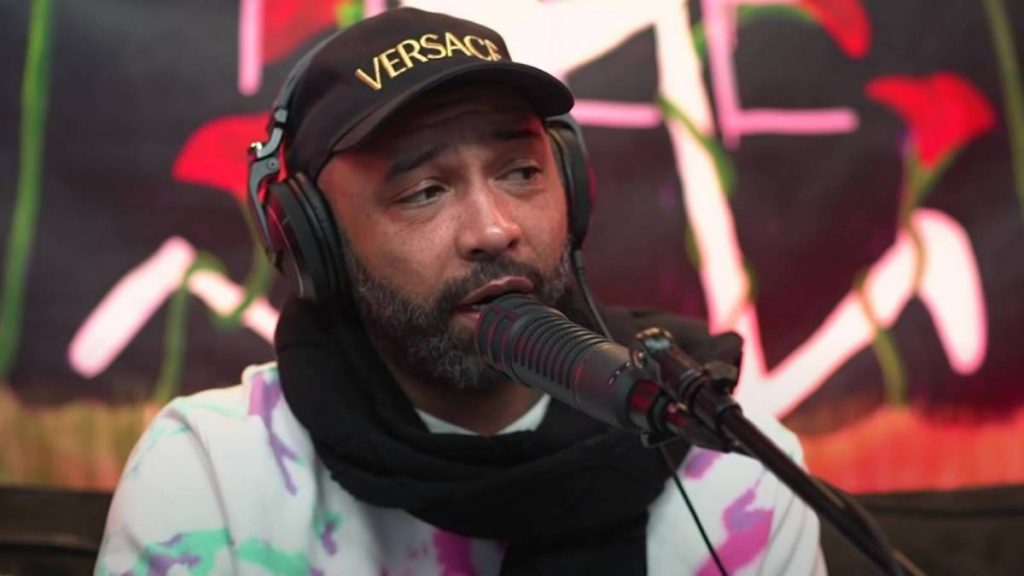 The always dogmatic Joe Budden discussed Kanye West's forthcoming Donda sequel on a recent episode of The Joe Budden Podcast. While Budden is admittedly "excited" about the album, he thinks the combination of executive producer Future and maestro Ye will have "toxic" results.
During the conversation, Budden and his co-hosts joked about the likelihood of the album actually arriving on February 22, its scheduled release date. From there, Budden explained why he felt Kanye couldn't hold on to the project for too long.
"I think this is the most toxic shit in the universe," he said. "And for it to be as impactful as the most toxic shit in the universe, it has to be somewhat near real-time. I think this is a counter and a rebuttal. I don't think his plan was to drop so early. That's an assumption. That's speculation from Joe.
"But he can't hold this too long. I think he's been looking at what he deems to be a movie and a script, and he's been trying to reply the best he could, but he's a musician. So, he's going to reply in music, and he's going to get the "toxicist [sic] of the toxic kings," referring to Future.
Joe Budden then continued to question why a replica of Kanye's childhood home was on fire in the album announcement, asking, "Was there a gas leak? There's gonna be some toxic bars on that muthafucka." When asked if he thought Ye would stick to his "Christian values," Budden replied, "You don't have to curse to be toxic."
Budden couldn't let go of the "toxic" potential of Donda 2 and brought up Charlamagne Tha God's assertion Kanye is a "hypocrite." During an episode of The Breakfast Club last month, the show's co-host criticized Kanye for threatening Kim Kardashian's current flame Pete Davidson on The Game-assisted single "Eazy."
"I thought Kanye's bar to Pete was corny as hell," he said. "What happened to Jesus? What happened to God? You weren't even cursing on your records, now all of a sudden you want to beat up Pete Davidson. I didn't respect it." He then accused Ye of attempting to bolster his image and compared it to a potentially similar situation with the "street rappers" he's been hanging around like Game, Future and Fivio Foreign.
"I think about what he said on Drink Champs when he said he used all the backpack rappers," he continued. "And now you see him hanging out with all the street rappers now. He's hanging out with all these guys just so he can say that line. But I want all you street rappers to know, he's using y'all too. But the difference is, the street rappers aren't going to be used. They gon' keep their hands in Kanye West's pockets, cause wolves don't make good house pets. And Kanye gon' learn that."
As previously noted, Future serves as executive producer on Donda 2. Kanye's new squeeze Julia Fox hinted Future was involved in the project last month when she revealed the G.O.O.D. Music founder and Atlanta-bred rapper have been working on "fucking insane" music.