Joey Bada$$: Creating 'Survivors Guilt' Was 'Incredibly Therapeutic'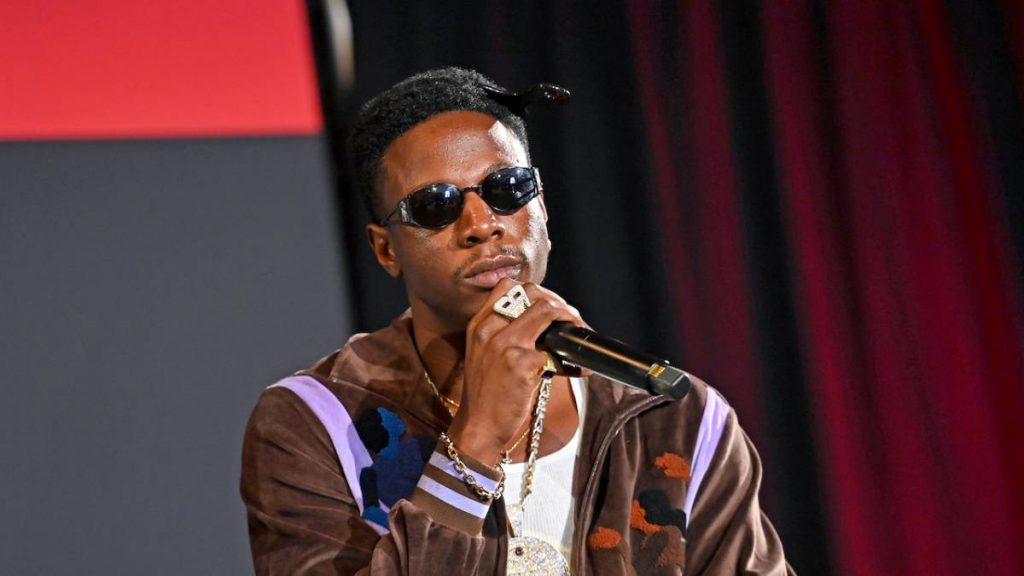 Joey Bada$$ has opened up about the creative process behind "Survivors Guilt," one of the more poignant tracks on his new album, 2000.
Serving as one of the closing moments on Joey's third full-length LP, which arrived on Friday (July 22), the Rahki-produced song is a tribute to Pro Era founding member Capital STEEZ and Joey's older cousin and tour manager Junior B, who passed away in 2012 and 2014 respectively.
Over mournful, organ-laced production, the 27-year-old MC opens up about the impact that STEEZ's death continues to have on him while admitting that he feels partly responsible for his passing.
"STEEZY told me get 'em so I got em/ Now my n-gga gone, he will never be forgotten/ Ever since he left I've just been struggling without him," Joey raps before adding, "Then I caught a little wave and headed back to shore/And that's when he started drowning/And he had no one around him, so partially I feel it's my fault."
Paying tribute to his cousin in the song's second verse, Joey raps: "Yeah, and R.I.P. my cousin Junior B/ Y'all ain't know too much about him, so it's up to me/ To share his legacy with the world/ It kills me to think he'll never meet my baby girl/ And when I lost Jun', that hurt me in the worst way/ He even died two days before his birthday/ Damn, that brings tears to my eyes/ My n-gga really never made it up to twenty-five."
Speaking to Zane Lowe on Apple Music 1's New Music Daily show, the Brooklyn rapper said penning the track helped him overcome years of personal torment following the deaths of STEEZ and Junior B.
"It was incredibly therapeutic," he explained. "Even just the way that it started. I just started writing the song. I was in the shower one day, and a rhyme scheme had came to me. It was something along the lines of rich and rotten. And I started to dive deep into that whole idea of how my life is, where it's at now.
"At the time when I made the song, I had realized that I've been affected by this thing called survivor's guilt. And it hit so close to home because when I first came out, I was trying to bring everybody along with me. I was trying to put my whole team on my back in hopes that they could receive the same success that I was receiving."
He continued: "As years went by and it started to be more clearer than ever that I was the guy who had the success, and I might be the only guy to have that, that put a huge pressure on my shoulders. Just the way it had me feeling and moving for a lot of years, without realizing that's what was affecting me. Me feeling like, all right, if my homies can't come with me, then I can't go… it was incredibly therapeutic for me to even come to that point of self-awareness.
"Then on another level, to be able to put that into words where I could release them. Because just making the song alone was enough for me. But now sharing it with the world and having it hit close to home for people, or people saying that it's relatable to things that they've been through, that's the ultimate reward." Check out Joey Bada$$'s interview with Zane Lowe above.
Capital STEEZ (real name Courtney Dewar Jr.) reportedly jumped from the roof of the Cinematic Music Group headquarters in Manhattan, New York. He posted a tweet just moments before his death that read: "The end."
STEEZ rose to fame alongside Joey Bada$$ thanks to their 2012 collaboration "Survival Tactics" and released his first and only solo project, AmeriKKKan Korruption, that April.
Junior B died following a car accident which left third-degree burns on his body.