Joyner Lucas Admits He Was Initially Jealous Of Logic's Success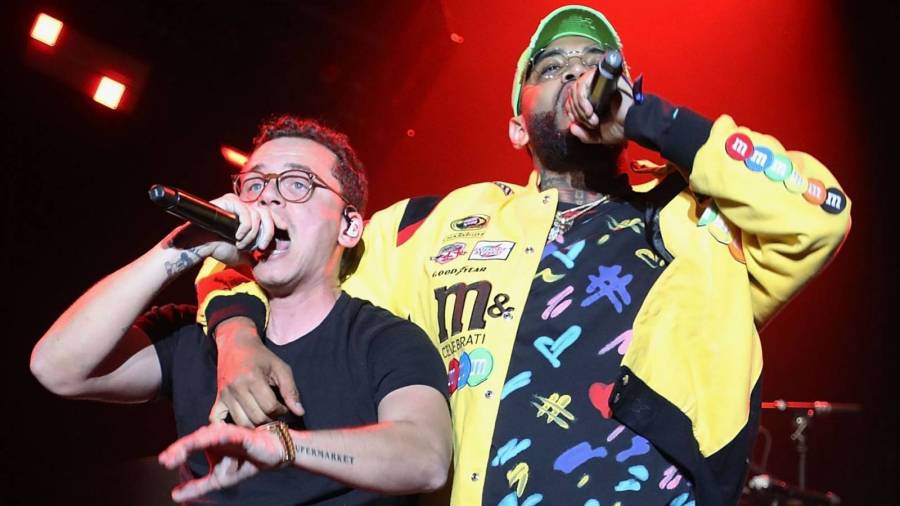 Joyner Lucas called in for a video interview with The Breakfast Club on Thursday (December 3) and was asked about his past beef with Logic, which he agreed was "very strange." Judging by his answer, it sounds like Lucas has spent some time reflecting on the situation and is able to see his role in it.
"I think I was jealous of him," he admits in the clip. "The reason why I say that though is because I felt like where he was at that time is where I wanted to be so much. Like, 'Damn, I wish I was here.' Bro, I had called that man 'cause I had an epiphany. I had gotten to a certain place in which people started expecting things from me, expecting that I just do shit — people that I don't even know like that.
"And I lost a lot of people — and it clicked. I said everything I accused this guy of, was jealous or whatever — it was happening to me and I know how it feels and it sucks. I had called Royce and said, Royce, can you put me on the phone with Logic? I need to talk to him."
View this post on Instagram
With Royce Da 5'9's help, Logic and Lucas were able to hop on the phone and have a candid conversation.
"As soon as he picked up, I said, 'Brother, look. Just don't even say nothing. I just want to tell you I apologize bro, like I'm going through some shit right now in which I understand the reason why you felt how you felt when I was coming at you the same way," he continued. "I told him straight up, 'I felt at that time, I felt like I was jealous of you 'cause you was doing everything I wanted to do. You was dope, lyrical, you was rippin' down tours, you had all these relationships with all these artists that I loved and respected, and I really idolized you and I didn't even realize how much I did.'
"So I gave him the sincere apology 'cause I really meant it. He says to me, 'Wow bro, I don't even know what to say. That's like the most sincere apology anybody in my life has ever gave me bro. Wow. you got me tearing up over here bro.' Like yo, it was a real nigga conversation. He was like, 'Where I was at at that time, I couldn't understand why you had all this energy toward me.' I just had a lot of bad energy. I was a hungry artist coming up."
Lucas and Logic's beef started when they both contributed to Tech N9ine's 2016 single "Sriracha" and continued for a few years. In December 2017, Lucas explained to Everyday Struggle why he believed Bobby Tarantino ripped off his idea for Logic's suicide prevention anthem "1-800-273-8255." 
"We in L.A. and shit, and I'm in the studio and Logic's manager comes through," Lucas explained around the 42-minute mark of the interview. "This is before I jumped out the window and said anything … Logic's manager came through to the studio 'cause him and my manager, I guess, know each other. We playing shit from the album, whatever the case may be. He's like, 'Oh, what's the name of the album?' 508-507-2209. 'Why you name it that?' So, we talking 'bout it. And then I start playing my videos. Played the suicide joint. 'Oh, this shit crazy.'"
Logic and Lucas have since collaborated on the 2019 song "ISIS."