Joyner Lucas Defends Doja Cat After She Shaves Off Her Eyebrows: '[She] Still Make It Sexy'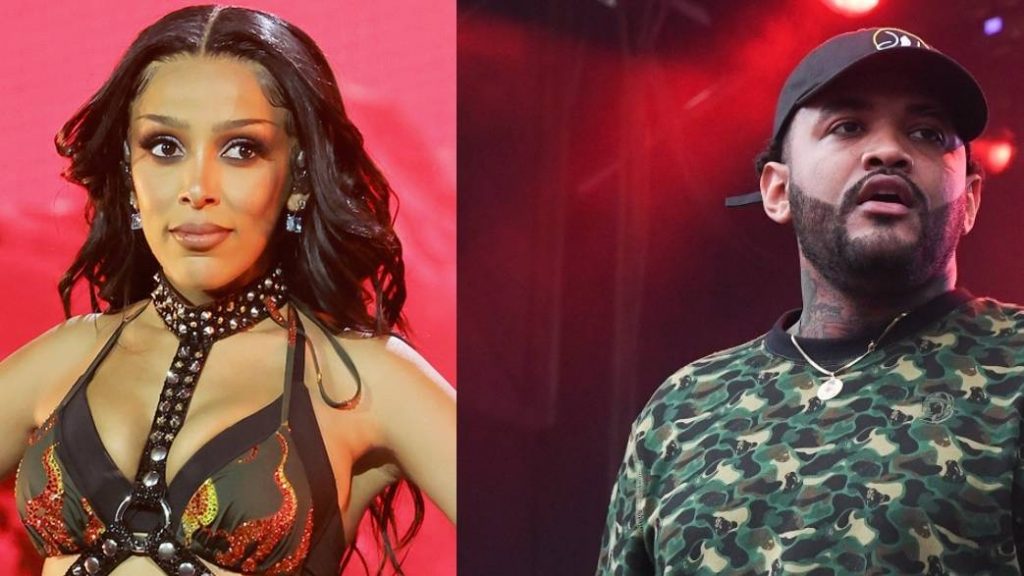 Joyner Lucas is coming to Doja Cat's defense after the singer/rapper shaved off all of her hair — including her eyebrows. Shortly after the Planet Her artist shared the video of herself newly hairless, Lucas hopped in the comment section of The Shade Rooms' Instagram post and had nothing but love for Doja Cat.
"Shorty a icon," he said. "She different. She's her. She's whatever she wanna be. She's a super star. She can do what she want and still make it sexy. Doja Cat is 1 of 1. She goes against the grain. That's what makes her dope. I don't think it's mental health or her having a breakdown. I just think she doin whatever the fuck she wanna do becuz she can. I love it. Keep killin shit Doja. You a star."
As part of Doja Cat's video, she said her decision to shave her head stemmed from her frustrations with having hair at all.
"I feel like I was never supposed to have hair anyway," she said. "I don't like having hair. I never liked having hair. I cannot tell you one time since the beginning of my life that I've ever been like, 'This is cool.' I just do not like to have hair."
She also felt like her hair got in the way of her gym workouts. Instead of focusing on the various exercises she was doing, she was worried about her wig.
"I remember feeling so fucking just exhausted with working out," she continued. "Like whenever I went to go train, I had a trainer at one point, and I'd be wearing wigs and they would be getting tacky, they'd like retack because of the moisture, and then they'd start sliding and peeling off of my head while I'm doing this incredibly strenuous thing.
"I'd be working out, but I couldn't focus because I was more concerned with how I looked and how my hair was doing and how to keep it adhered to my scalp and then it would slide off and then I'd put on a beanie. There were times I put on a beanie on top of my wig, that's on top of a wig cap, that's on top of braids."
Doja Cat explains why she decided to shave all her hair off 😮 https://t.co/FoC4kydEIQ pic.twitter.com/y3q3TiKaio

— HipHopDX (@HipHopDX) August 5, 2022
But when Doja Cat shaved her eyebrows off, people started suggesting she was having some kind of mental breakdown. Several people voiced their concerns in the comment section, asking her if she was OK. In turn, Doja assured her fans she was in her right mind.
"It's so funny, all the Terry Jo's and the country girls in my chat are like, 'Are you OK, sis? Are you OK? Sis? Are you OK, baby?'" she said. "I'm fine Terry Jo, I'm just fine. I'm doing dandy."