Juelz Santana Addresses Claims Lil Wayne Stole His Style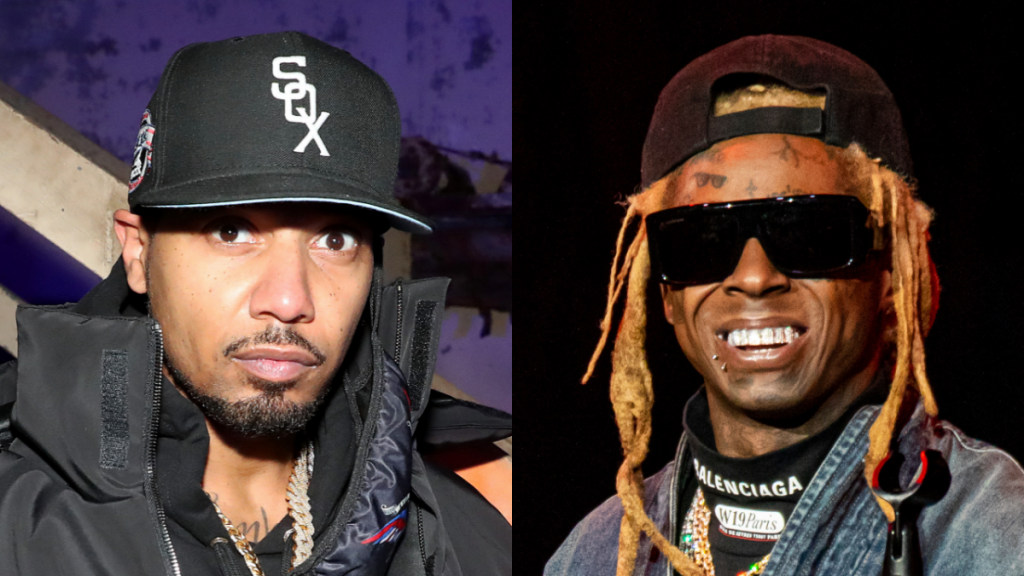 Juelz Santana has defended his friend and collaborator Lil Wayne against those who still claim he stole Dipset's style in the mid 2000s.
During a recent Twitter Spaces celebrating Weezy's 40th birthday and hosted by Hip Hop journalist Rob Markman, the Harlem native addressed the critics who believe Lil Wayne was a swagger jacker. According to Juelz, Weezy is simply a student of the game.
"N-ggas love to, you know, especially these blogs … they love to always hit me with the, 'Oh, Wayne took all this from you,'" he said. "I'm like, 'Man, Wayne is a student of the game just like we've all been students of the game.' So Wayne did exactly what he was supposed to do. Wayne studied every artist."
He added: "He took what he needed to take, and he incorporated it into his style and what he needed to do and became the best artist that he needed to be for himself, which is ultimately the best rapper in the world. Wayne did what he was supposed to do. We all took shit from each other. That's my brother at the end of the day."
View this post on Instagram
In the mid 2000s, Lil Wayne went through an identity shift that saw him wearing more name-brand clothing and revamp his overall swagger and even his music. Around this time, Tunechi was often seen hanging out with Dipset and was even supposed to release a joint project with Juelz Santana called I Can't Feel My Face.
Fellow Diplomat Jim Jones revisited that time during an interview with HipHopDX last year when he reflected on Wayne spending the summer with the Harlem collective and soaking up their influence.
"Wayne spent the whole summer with us," he said. "We spent the whole summer with Juelz pretty much. He just adopted all the styles. He pretty much knew what he was doing. He knew what he needed to persevere in this game. And that was to be able to get an identity shift."
He added: "They had a different way of moving and dressing coming from the South. Him being blood to correlation affiliation, us being very drippy and shit like that — it was natural."
Last month, Juelz Santana and Lil Wayne reunited in the studio together, fueling rumors the two may have a collaboration on the New Orleans native's upcoming album Tha Carter VI.
Some also believed the studio session had something to do with the duo's near-mythical I Can't Feel My Face, which Juelz still has hope will see the light of day.