Juice Wrld Lands At No. 7 On Forbes' '2020 Highest Paid Dead Celebrities' List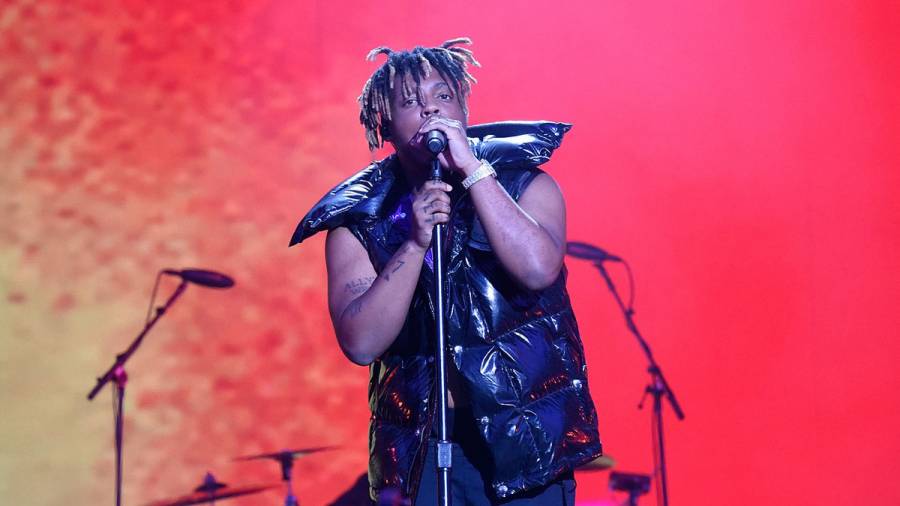 Despite having passed at the end of 2019 from an accidental overdose, the late Juice Wrld's estate has brought in millions of dollars this year.
Forbes released its list of the highest paid deceased celebrities of the year on Friday (November 13), and Juice sits in the bittersweet position of No. 7 with $15 million. The income is attributed to a spike in streams of his sophomore effort Death Race for Love in the wake of his death, along with the success of his third album but first posthumous release, Legends Never Die.
The latter debuted at No. 1 on the Billboard 200 in July with an astounding 497,000 total album equivalent units, making for the largest 2020 debut at the time. (It was later bested by Taylor Swift's eighth studio album Folklore in August.) In October, Legends Never Die reached two-billion on-demand streams across all platforms in the United States, while Juice simultaneously became Spotify's most-streamed artist that month with over 22.3 million streams.
The album has since been named the seventh highest-selling album of 2020.
The trajectory of his life after death is looking to continue on an upward trend, as his label head Lil Bibby recently confirmed there's a second posthumous effort on the way.
When The Hollywood Fix ran into Bibby in the streets of Los Angeles last month to find out what he was working on, he replied, "Juice Wrld's next album." Realizing what he said, he quickly shut the conversation down by following up with, "I'm talking too much."
TMZ previously reported Juice had roughly 2,000 unreleased songs at the time of his passing, so even more projects may be in the pipeline as well.