Juice WRLD & Trippie Redd Get PS5-Quality Animation For Internet Money's 'Blast Off' Video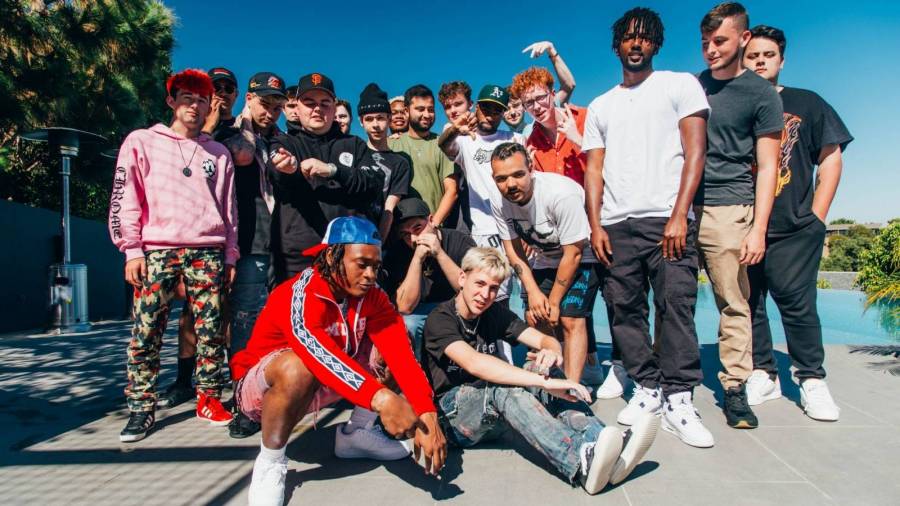 Internet Money made a splash over the summer when they dropped their debut album B4 The Storm. The team of producers put together an album fit for the next generation of Hip Hop fans, with artists such as Lil Tecca, The Kid LAROI, Lil Mosey and more lending their rhymes to the 17-track project.
Fresh off the success of their breakout hit "Lemonade" featuring Don Toliver, Gunna and NAV, Internet Money is back with a brand new video, this time for their record with Trippie Redd and the late Juice WRLD titled "Blast Off."
The KDC Visions-animated video takes viewers into a virtual reality world with almost lifelike graphics where Trippie and Juice go on a wild adventure. Trippie opens the visual trekking through a desert Mad Max-style with an assault rifle in his hand.
View this post on Instagram
Trippie finds a spaceship that takes viewers up into the sky where Juice roams a popcorn-filled land. Skinless zombies and a giant woman approach a pistol-firing Juice before Trippie shows up in the spaceship to help his friend out. As crazy as it sounds, it's worth the watch.
During HipHopDX's November 2020 interview with Internet Money leader Taz Taylor, the 28-year-old revealed his one goal is to get Kanye West, Drake and Travis Scott for the ultimate posse cut.
"I'm into triplets, bro," he revealed. "I love doing the two verses and a hook formula, like someone on the hook and two people do two different verses, I love that. You got to put Drake on the hook for the melody. Kanye and Travis on the verses, and that's going stupid. It'd be some My Beautiful Dark Twisted Fantasy shit, bro.
"I'm taking it back to the greatest album of all time and I'm trying to bring some crazy shit out, some cinematic shit, go big on it."