Juice Wrld's Mother Admits Her Biggest Fear Was Him Overdosing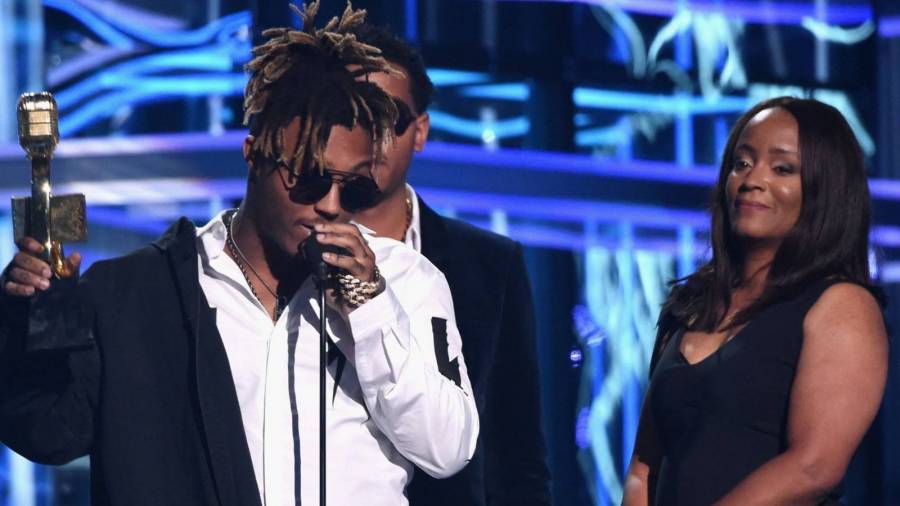 Chicago, IL – Juice Wrld's mother Carmela Wallace is speaking out in an interview for the first time since her son's drug overdose death in December 2019. During a conversation with ABC 7 Chicago, Wallace explained why she refused to keep his cause of death secret in hopes it will help other people suffering from addiction and mental illness.
"It was devastating, but one thing I decided early on was, I was not going to hide the fact that he died from a drug overdose," she said. "I didn't want to keep that secret because a lot of people deal with that every day."
Juice Wrld (real name Jarad Anthony Higgins) and Wallace, who were incredibly close, would often have discussions about his struggles with substance abuse. She even confessed how scared she was he would die.
"I said, 'if you have anxiety, then you need to get medicated properly for it instead of medicating yourself," Wallace explained. "I talked to him about it. I told him my biggest fear was him overdosing on the stuff. That's why I made the decision I have to talk about it with other people. I can't keep that as a secret."
View this post on Instagram

Jarad was never ashamed to share how much he loved his mom ❤️
Since Juice Wrld's death, Wallace has made it her mission to educate people on the dangers of drug abuse and help those with mental illness through her Live Free 999 Foundation, a name inspired by her son's favorite jacket.
"That's our objective with our foundation. Normalize the conversation, so it has to start with me," she said. "I hope it's what he wanted, was a legacy of healing. To let people know that you don't have to suffer alone."
Of course, Wallace misses her son greatly but smiles when she remembers the first time she saw him perform.
"Juice Wrld was an icon but Jarad was my son," she said. "I didn't treat him like a celebrity. In fact, the first time I saw him perform, it was in Chicago. I forget where, but I saw the crowd and I saw the girls and 'take a selfie with me.' He was pumped up. He was still living with me at the time and when he came home, I said, 'take out the garbage,' because I just wanted him to stay humble."
Juice Wrld was only 21 when he passed away. In the wake of his fatal overdose, Wallace and his team released the posthumous album Legends Never Die, which arrived in July and has since hit two billion streams in the U.S. Earlier this month, Grade A Records label head Lil Bibby confirmed a second posthumous Juice Wrld album was in the works, although no release date has been announced.