Juicy J Claims Three 6 Mafia Is Best Rap Group Ever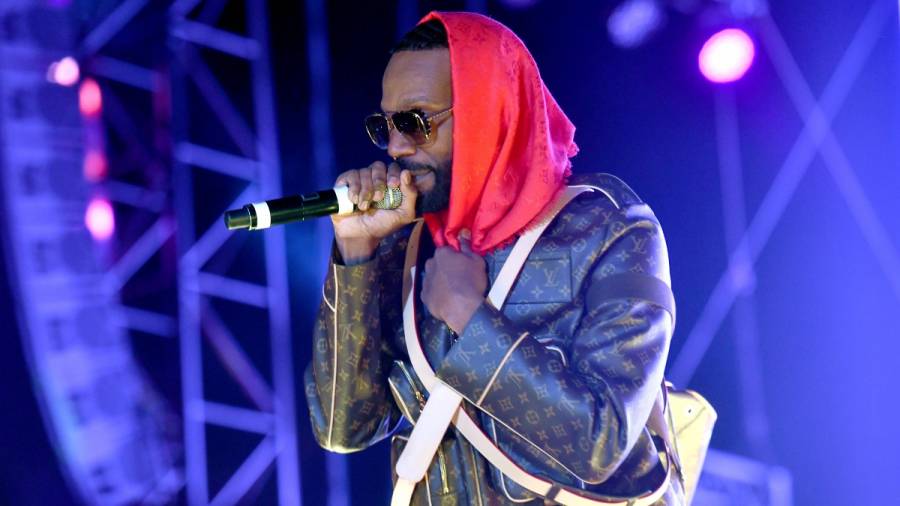 The debate over who's the greatest rapper or rap group of all time is ongoing and will likely never cease. After all, everyone has different tastes, making the tireless conversation completely subjective and heavily based on opinion. But Juicy J is convinced he's knows who takes the crown — and unsurprisingly, it's his own group.
On Tuesday (December 1), the Memphis rap vet headed to Instagram where he claimed Three 6 Mafia reigned over all other rap artists.
"Who the best group ever did it ?" he asked. "THREE6 ……..The hustle continues."
View this post on Instagram
Formed in 1991, Three 6 Mafia initially consisted of Juicy J, DJ Paul, Koopsta Knicca, Crunchy Black, Lord Infamous and Gangsta Boo. Their debut album Mystic Stylez was released in 1995 and eventually became a cult classic.
As Three 6 went on to achieve mainstream success, two of their albums — 2000's When the Smoke Clears: Sixty 6, Sixty 1 and 2005's Most Known Unknown — were certified platinum by the Recording Industry Association of America (RIAA).  In 2006, the group became the first Hip Hop group in history to win an Oscar when they took home the gilded trophy for Best Original Song for "It's Hard Out Here For A Pimp," which was featured in the film Hustle & Flow. 
Although Three 6 hasn't released an album since 2008's Last 2 Walk, Juicy J continues to thrive. In 2011, he announced he was a part-owner and A&R rep for Wiz Khalifa's Taylor Gang Records imprint and the following year, he signed a solo deal with Columbia Records and Dr. Luke's Kemosabe Records but has since left.
His most recent solo album, The Hustle Continues, was released on November 27 and featured A$AP Rocky, Lil Baby, 2 Chainz, Megan Thee Stallion, his brother Project Pat, Logic, Conway The Machine and more.
Check it out below.