Kanye West Accuses Louis Vuitton Boss Of Killing His 'Best Friend' Virgil Abloh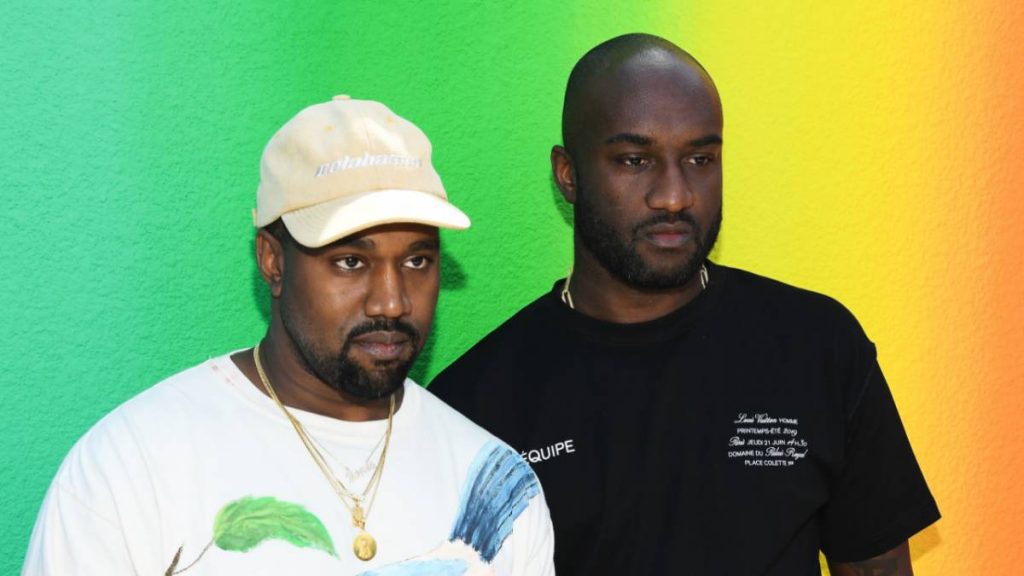 Kanye West has accused Bernard Arnault, the French billionaire who heads up LVMH Moët Hennessy Louis Vuitton, of being responsible for Virgil Abloh's death.
While responding to the backlash over the "White Lives Matter" shirt he wore during his Yeezy Season 9 show in Paris earlier this week, the Chicago rap icon claimed Arnault "killed" Virgil in an Instagram post on Tuesday (October 4).
"SPANK MY HAND WITH THE RULER(S) I'LL GO SIT IN THE 'PRINCIPAL(S)' OFFICE CAN'T WE TALK ABOUT MORE IMPORTANT THINGS LIKE HOW LATE THE SHOW WAS OR HOW BERNARD ARNAULT KILLED MY BEST FRIEND," he wrote next to a photo of a statue bust. "EVERYONE'S GOT A RIGHT TO AN OPINION RIGHT THERE'S MINE."
However, Kanye didn't provide any evidence to back up his bombshell accusation.
View this post on Instagram
Virgil Abloh passed away at age 41 in November 2021 after a private, two-year battle with cardiac angiosarcoma, a rare and aggressive form of cancer, his family confirmed.
After gaining a devoted following thanks to his streetwear brand Off-White and collaborative relationship with Kanye West, Abloh was appointed artistic director of men's wear at Louis Vuitton in May 2018, becoming the first Black person to hold the position.
In July 2021, he was given greater creative control across the LVMH brand, who also purchased a 60 percent stake in Off-White.
Following his passing, Arnault — co-founder, chairman and CEO of LVMH Moët Hennessy, the Paris-based conglomerate that owns Louis Vuitton — issued a statement paying tribute to Abloh.
"We are all shocked after this terrible news," he wrote. "Virgil was not only a genius designer, a visionary, he was also a man with a beautiful soul and great wisdom.
"The LVMH family joins me in this moment of great sorrow, and we are all thinking of his loved ones after the passing of their husband, their father, their brother or their friend."
Kanye West mentioned Arnault by name during his Yeezy Season 9 show on Monday (October 3), stating his ambitions to be in competition with the LVMH magnate.
"I want to make it clear to you guys: Bernard Arnault is my new Drake," Ye said while addressing the 50-person, VIP-only audience, referencing his since-squashed rivalry with the OVO hitmaker.