Kanye West Breaks Apple Music Record + Sees Stream Increase Without Releasing 'Donda'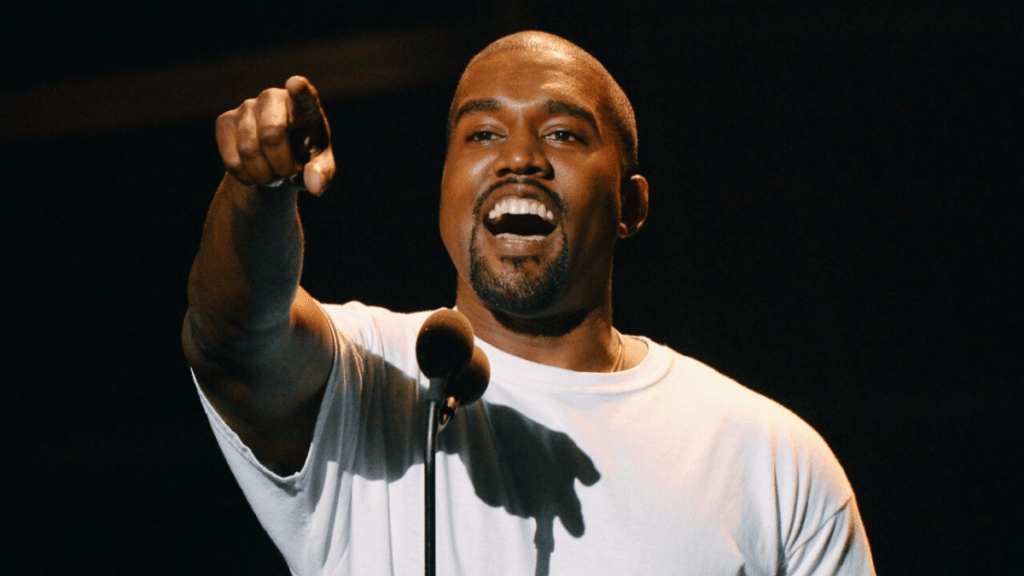 Despite hosting two album listening sessions at Atlanta's Mercedes-Benz Stadium, Kanye West continues to test fans' patience as his highly-anticipated Donda album has yet to materialize.
However, the perpetual anticipation doesn't appear to be deterring fans — in fact, it's proving to be a fruitful strategy for Mr. West.
According to Billboard, Kanye's second Donda listening party on August 5 has broken the record for the most-watched Apple Music event in history.
The listening session, which saw Yeezy debut a slew of new and updated songs before he ascended to the Heavens and almost touched the sky, was streamed by 5.4 million viewers.
That figure smashes the previous record, which, coincidentally, was set by Kanye's first Donda livestream event on July 23, which garnered 3.3. million streams. Before that, Jeezy and Gucci Mane's Verzuz battle set the record with 1.8 million views in November 2020.
Beyond setting a new streaming record, Kanye West's August 5 Donda listening party pulled in a considerable amount of cash for the recently-minted billionaire. Billboard reports that the event generated $7 million in revenue from in-person merchandise sales.
Kanye teamed up with designer Demna Gvasalia for a collection of Donda-branded long-sleeved T-shirts that were hawked for over $100 apiece to fans in attendance at the Mercedes-Benz Stadium. A portion of the proceeds reportedly went to Kanye's charity, The Donda Foundation.
That $7 million figure edges out the highest-grossing U.S. tour of the last 30 years: Taylor Swift's Reputation Stadium Tour in 2018, which grossed just under $7 million per show.
Further illustrating the power of Kanye's brand, that figure is also on par with the revenue generated from sales of the $200 Yeezy x Gap blue puffer coat, which grossed $7 million in just one night upon its release in June, according to former Gap CEO Mickey Drexler.
View this post on Instagram
It isn't just Kanye West's bank account that has benefited from the hype surrounding Donda, though; his catalog has also enjoyed a significant surge in streams in recent weeks.
Following the first Donda livestream event on July 23, Kanye's music was streamed 16 million times, according to MRC Data. That's a whopping 88% increase on the previous Friday.
Ye's streaming figures saw another (albeit smaller) spike following the second Donda listening party as he posted 13.6 million on-demand spins on August 6, up 31% from the previous Friday.
Kanye's streaming popularity received an added boost thanks to the recent anniversary of Watch The Throne, his collaborative album with JAY-Z, which turned 10 on August 8.
Between August 8 and August 9, songs from that album garnered a total of 2.9 million streams, a 107% increase on the previous Sunday and Monday.
In total, Kanye West's music has been streamed 240.2 million times between July 19, when he announced the first Donda listening event, and August 9. That's a 37% increase from the previous 22-day period between June 27 and July 18.
After missing its initial release dates of July 23 and August 6, Donda is now expected to arrive on August 15.
No official tracklisting has been issued yet, but during the second livestream event, Kanye played over 20 songs with guest appearances from JAY-Z, The Weeknd, Lil Baby, Kid Cudi, Travis Scott, Pop Smoke, Young Thug, The LOX and more.
It remains to be seen whether Mr. West hits this latest deadline. In the meantime, the wait for Donda evidently isn't hurting his pockets or popularity.