Kanye West Created A Special Soul II Soul Mix For Kate Moss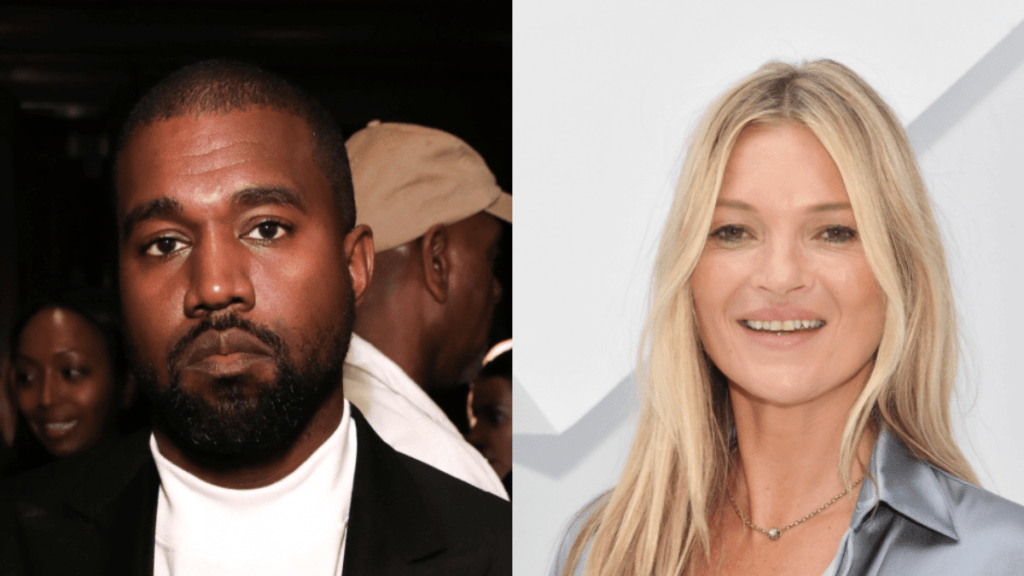 Kanye West was an unlikely collaborator in helping fashion mogul Kate Moss create a playlist for her appearance on BBC Radio 4's Desert Island Discs, where guests discuss the eight tracks, book and fashion piece they'd bring with them if stranded on a deserted island.
Moss revealed on Sunday's (July 24) episode that she called on Yeezy to craft a mix of Soul II Soul's "Back to Life" featuring Jazzie B and the Sunday Service choir. The model explained that she first heard the refreshing rework while attending Kanye's Sunday Service.
"I've had this specially mixed for today. I heard Kanye's Sunday Service version of this and I was blown away," she explained while alluding that the track took her back to the freeing days of childhood. "We would blast it down Croydon high street and think we were the coolest people!"
Kanye West and Kate Moss do have a friendship. Yeezy name-dropped her on 2007's "Stronger" anthem when he raps, "You could be my Black Kate Moss tonight."
The fashion-inclined duo reunited at 2011 Paris Fashion Week, where Kanye actually invited Moss to perform with him on stage at the SXSW festival in Texas months later.
Kanye has been in a giving mood lately. He replaced A$AP Bari's totaled car with a brand new Maybach truck earlier this week, which Yeezy had delivered to his front door.
"Yo, this n-gga Ye bought me a new fucking Maybach, yo!" Bari exclaimed. "If you know me, you know I crashed my Maybach two days ago, bro! This n-gga bought me a new Maybach truck, bruh. What the fuck is going on right now… I'm 'bout to cry, bro."