Kanye West Debuts New Music, Plays Porn During adidas Meeting In 'Last Week' Documentary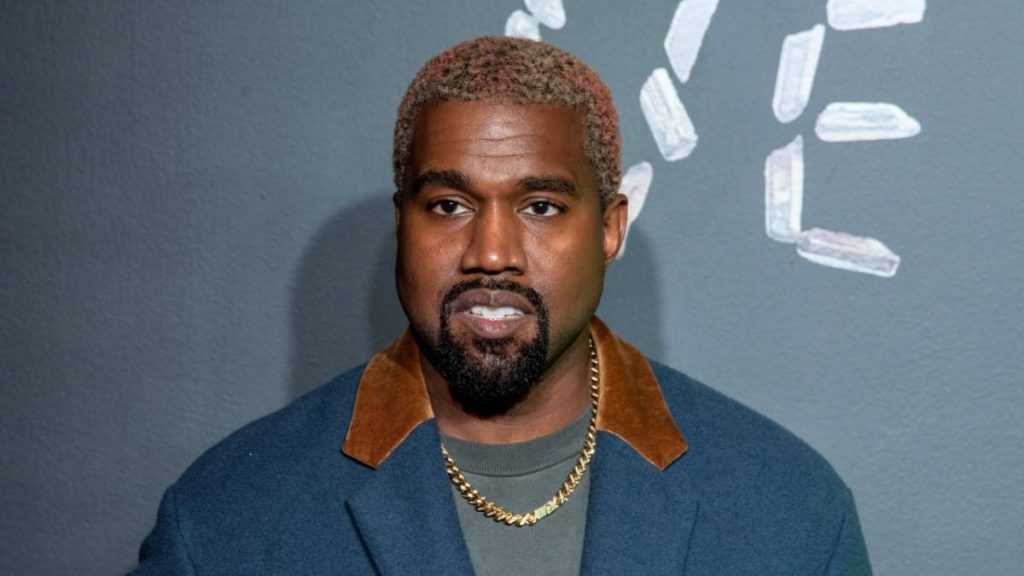 Kanye West has shared a surprise 30-minute documentary called LAST WEEK, giving fans a glimpse into his busy schedule and recent drama over the last month.
Uploaded to YouTube on Monday (October 10), the short film was shot by Ye's videographer Nico Ballesteros and follows the Chicago rap icon as he takes meetings for his various creative ventures, spends time with his children and plays unreleased music.
During one car journey, Kanye plays a never-before-heard track on which he name-drops Drake, Future, Lil Baby and Moneybagg Yo.
"You a fake bitch / You don't really love Ye, go listen to Drake, bitch / You don't have no idea what it take, bitch / Go listen to Lil Baby, go listen to Future, bitch," he raps.
"Tryna get away, feeling like a fugitive / Uncle Snoop voice, baby I don't love hoes / You ain't love Ye, you love Moneybagg Yo / I done signed away some of what he bad for / What he mad for? You a fake bitch."
Kanye West just dropped a snippet to a new song called "WAR" referencing Drake, Future & Lil Baby pic.twitter.com/uUkDVg62Ah

— Club Ambition (@_ClubAmbition) October 10, 2022
Kanye also plays new versions of "First Time in a Long Time" and "Sci-Fi," which originally appeared on Donda 2. The album was released exclusively via his $200 stem player in February, but has yet to be made available on streaming services.
Another scene in LAST WEEK documents a tense and somewhat bizarre meeting between Kanye West and two adidas executives — including chief creative officer Alasdhair Willis — the day after he terminated his partnership with Gap.
At one point, Kanye plays a porn video on his phone and holds it up to one of the adidas executives, saying: "He's got the same voice doesn't he?" The executive grows uncomfortable and tells Kanye: "Come on, man" while moving the phone away from his face.
Kanye West leaks footage of his meeting with Adidas executives after they recently said their partnership was "under review"

he plays them a porn video that sounds just like the executive's voice pic.twitter.com/MCLGMaE6Up

— Club Ambition (@_ClubAmbition) October 10, 2022
Later during the meeting, Kanye confronts the executives over adidas allegedly stealing his designs and demands one of his associates be made CEO of the company. He also refers to himself as the "king of culture" and names Travis Scott, Kendrick Lamar and Baby Keem as part of his "army" before storming out of the meeting.
"Our army is so prepared," Ye says. "This is a different level of nuclear activity that no one will recover from. The guy from [redacted] could not sell enough companies to cure this level of global warming that you're going to experience.
"adidas has to come and be like [scribbles on a notepad] and then say, 'Ye, what do you want?' I'm not talking to you guys. I'm not arguing about money with people broker than me. I'm not arguing about ideas with people with lesser ideas than me."
Elsewhere, Kanye West scopes out a potential location for his Donda University campus (which will double up as headquarters for his Donda company) and asks one of his associates how he can "grow in [his] kindness."
He tells another confidante over the phone: "I'm literally in a place where I believe that my product and relevancy and all these things can work without me having to be the center of the news."
LAST WEEK ends with Ye attending his daughter North's basketball game alongside his ex-wife Kim Kardashian and their son Saint, before cutting a lonely figure as he leaves the game by himself.
The documentary, which was initially removed from YouTube after just a few hours, can be viewed in full below:
LAST WEEK comes on the heels of Kanye West's Instagram and Twitter accounts being locked over allegedly anti-Semitic posts amid the backlash to his "White Lives Matter" shirt.
In a text conversation with Diddy shared on Instagram last Friday (October 7), the Yeezy billionaire vowed to use his public spat with the Bad Boy boss to "show the Jewish people that told you to call me that no one can threaten or influence me."
He later tweeted: "I'm a bit sleepy tonight but when I wake up I'm going death con 3 On JEWISH PEOPLE[.] The funny thing is I actually can't be Anti Semitic because black people are actually Jew also[.] You guys have toyed with me and tried to black ball anyone whoever opposes your agenda."